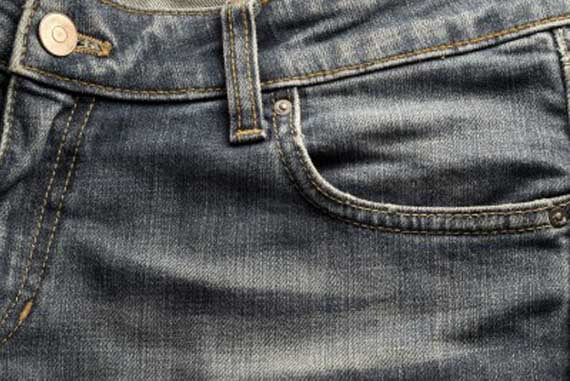 I always shop at my local Lane Bryant's for jeans. Their pant cuts just seem to fit my rather generous hips perfectly.
So today, after losing many pounds, wearing many belts and patching many holes in my old jeans, I finally gave in and admitted it was time to buy new jeans.
Now mind you, I hate to go clothes shopping. Haven't enjoyed it since I started putting on weight in my early 20's. It's always been a drag because nothing cute fits, and the clothes that do, always look like couch covers. Ick.
So I broke down and went pant shopping. I was sure I would have to buy the same size pants I always had. I was so sure that even after losing almost 60 pounds, nothing had changed. I know it sounds silly, but when you wear the same pants all the time, even after losing so much weight, it just doesn't feel like anything will be different when you buy a new pair.
So fully prepared to brace myself for disappointment in my weight loss efforts, I bravely walked into the store, grabbed the size I thought I was, and proceeded to the dressing room.
THEY WERE TOO BIG!!!
I know this seems like a "well, duh!" sort of moment, but I really was expecting them to fit. So I got the next size down, sure that they would be too small.
THEN IT HAPPENED!
I tried them on and came out of the dressing room to stand in front of the large mirror. They fit like a dream. Now, I'm not one for announcing my size or weight, but I will here because I just cannot believe that I have come this far.
I am officially out of the 20's!!! I'm a size 18!!! (I started at a size 26.)
AND THE BEST PART….
A woman who was also in the dressing room came up to me and asked,
"Why are you shopping here? You're so skinny!"
I don't know who this woman was, but I love her more than words can say.
I mean, it's one thing when my husband tells me I'm looking good. He is sort of required to say so. But when a perfect stranger comes up and says something like that, it takes you to a whole other level of pride and self-respect.
I have to say that it took everything I had not to hug and kiss that woman on the spot. But I didn't want to have to deal with store security for acting like a lunatic. So I managed to restrain myself.
To have a positive experience buying clothes for the first time in 15 years, was nothing short of amazing. I'll never forget it.