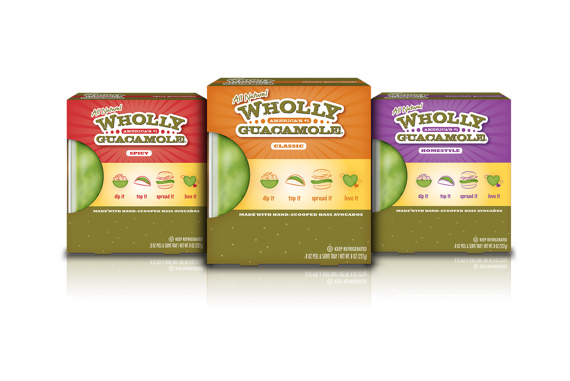 I am a big fan of eating clean to fuel a healthy lifestyle. And while I prefer to make many of my own meals so I know what I'm putting in my body, it's always nice to find a product I can pick up at the market.
Enter Wholly Guacamole! This brand really knows what's up. Their products are all-natural, gluten-free, dairy-free and kosher certified. Most of their flavors are completely preservative-free as well and they're made with ingredients you'd actually expect in guacamole like hand-scooped Hass avocados, onions and jalapenos.
Available wherever you buy groceries, Wholly Guacamole comes in Classic, Spicy, Homestyle, Three Chile, Hatch Chile and Avocado Verde flavors. They also offer adorable and waist-friendly 100 calorie packs of most of their flavors. Enter today to win some for yourself!
For more information, visit www.eatwholly.com.
PRIZE: $50 value cooler full of product.
Contest open to residents in the continental US.
See giveaway rules here.