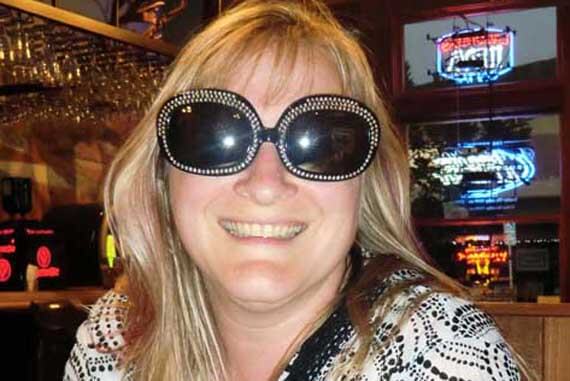 Some phases of life are just tougher than others. There's no way around it.
You can read every motivational quote and saying in every book, peruse every fitness magazine on the news stand and avoid every restaurant you pass on your way home from work for the rest of your life, and still… you struggle.
For those of you who don't know, I recently co-authored a cookbook called Skinny Ms. Slow Cooker, and I am now working on a new cookbook for recipes using super foods.
The first cookbook was a massive undertaking for me. I had never worked under a deadline that intensely before, and the thought of all that food going to waste (100 recipes in 5 weeks) just about killed me. So I ate.
I ate way too much.
All the food I ate was clean, and in the proper proportions, I would have most certainly continued to lose weight. In fact, many people have already lost weight using the recipes in this book. But there was just so much food!
I can't stand the idea of wasting food and the freezer here was full. So that left us with only one option. Eat as much as we could, as fast as we could. It wasn't pretty, and I'm here to tell you that it is entirely possible to gain weight eating clean food. I know, because I did it. In fact, I gained so much that I'm almost back to where I started when this whole journey began.
Thankfully, with this second book I also have a little more know-how and experience. I've been able to maintain instead of gain. But either way, I'm still pretty much starting from the beginning again.
I'm not proud of this. In fact, I've been hibernating ever since. I've had a few chances to do interviews for the book and have avoided them completely because I don't feel like I can properly represent a cookbook with the word "Skinny" in the title. In fact, "embarrassed" doesn't even begin to cover it.
When you publish a blog about clean eating, people have certain expectations. After all, part of living this lifestyle is reaching and maintaining a healthy weight. So writing this journal entry took me some time. I couldn't quite wrap my head around the idea of sharing this particular struggle with so many people.
But then I realized something pretty important. The journey you take when you lose weight really is about "keepin' it real". Because if you don't keep it real, you end up fooling yourself. Or worse yet, lying to yourself. Something I try hard to avoid because it's such a slippery slope for me.
So in the interest of keeping myself honest, I decided to share this story. I'm 1 1/2 weeks away from finishing this second book, and 1 1/2 weeks away from doing what I know needs to be done. It won't be easy starting over, but I've done it before, so I'll do it again.
I have to say that this setback has taught me some valuable lessons. I've learned that even people who "do it all" have their limits. I now know how much is too much in my life. I know when to say no. I know when my "plate" is full (pun intended).
I've also learned that it does absolutely no good to hide behind your weight (or your computer). You can't lie to yourself, and you can't pretend it's not happening. When the scale says you've gained 5 pounds, believe it. If you're eating too much food, it's probably real fat you're gaining. So don't lie to yourself and tell yourself it's just monthly bloat.
So in shame, I'll hang my head and click the "publish" button on my screen. But I will say that it won't be long before I'm writing a very different type of journal entry. A much happier journal entry. And you can bet I won't be avoiding any more interviews once that happens.
Ready, set, go….