Vegetarian Dinners Meal Plan #1
This post may contain affiliate links. Read my
Privacy Policy.
As an Amazon Associate I earn from qualifying purchases.
This vegetarian dinners meal plan will give you dinner all week long with one day off for enjoying leftovers or eating out.
You'll also have some servings left over to freeze for future meals.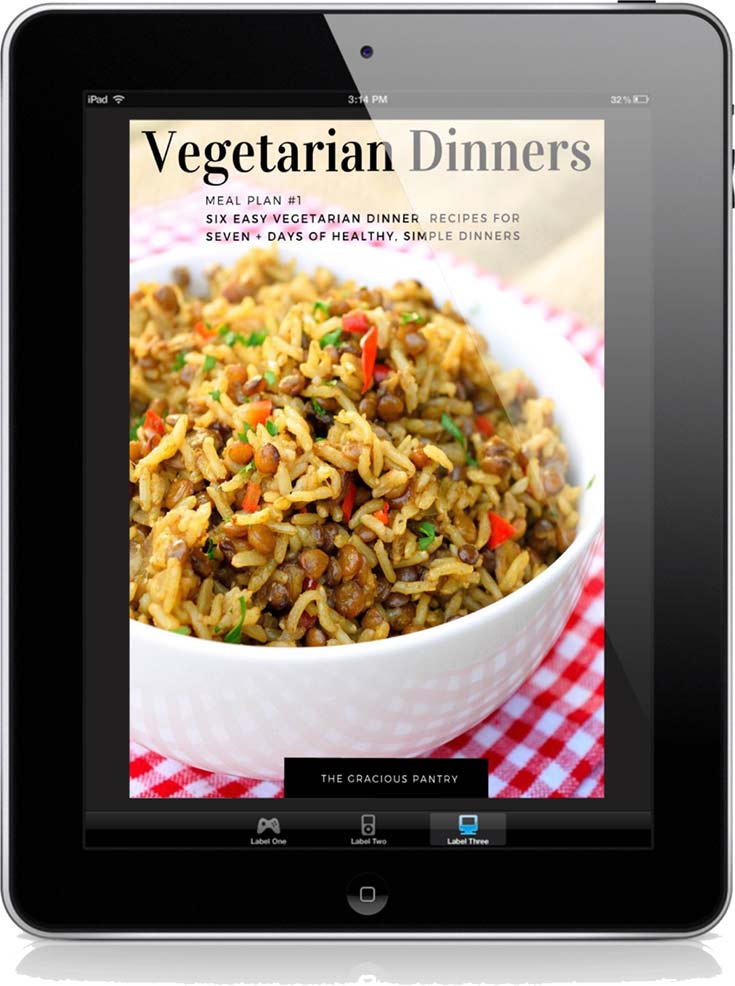 Delivered in PDF format via email. All sales final. If you don't see it within 5-10 minutes, check your spam folder. Download link is active for three days after purchase.
Vegetarian Dinners Meal Plan (#1)
This meal plan gives you 6 vegetarian dinners and will leave you with leftovers to freeze for future meals.
This particular plan calls for a slow cooker and an Instant Pot. You could potentially use a stove top.
The only recipe that should not be frozen is the Friday night dinner.
Things to remember:
Check the kitchen and pantry for items you already have. This will save you a lot of money when grocery shopping!
Leftovers are best portioned out into small, easy-to-grab containers and frozen for up to 6 months.
Remember to label your bags or containers with the recipe title!!
You can get away with a 4 quart slow cooker for these, but a 5 or 6 quart would be better. Nothing smaller will work for the one slow cooker recipe offered here.