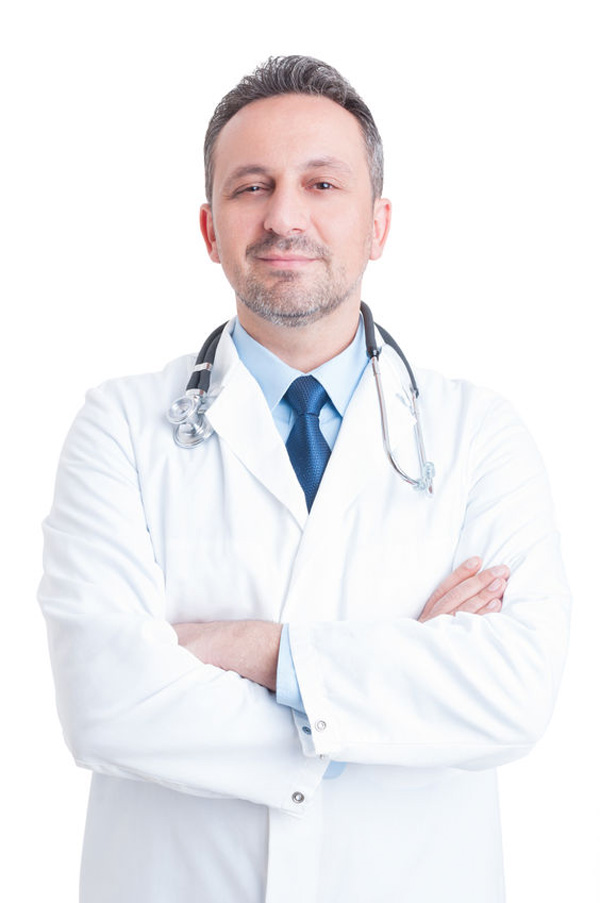 THE SKINNY EPIDEMIC
Back in November, I posted on Facebook about an issue that arose with my son, who many of you know I refer to here as Mini Chef. I took him in for his Well Visit and we were promptly ushered into the office whereupon Mini Chef made himself comfortable on the doctor's table.
This was our second visit with this doctor. We had seen him last minute for a different issue months before, and the doctor was so good with him and made him so comfortable, that I quickly made the switch and made this man my child's primary pediatrician.
A few moments after getting settled, the doctor entered the room, his sunny disposition in place and a wide smile on his face. I was happy to be there and so was my son. I was anticipating a fun visit, as far as doctor appointments go.
The doctor (who, by the way, had somewhat of belly on him) promptly sat down and took some basic information. Once we covered the basics, this doctor suddenly and unexpectedly switched gears and started discussing in great detail how according to his BMI chart, Mini Chef was at the top range and considered VERY obese. He went on and on about changing eating habits without taking a breath long enough to allow me to describe Mini Chef's eating habits and activity levels.
Let me tell you that my child is the first one to polish off a large salad for breakfast, lunch or dinner. He does get junk with his dad, but at home we eat clean with only occasional treats. He is also a very active boy. He plays a lot at school and after school. He does watch his fair share of movies, but only after he's been outside playing for most of the day. He eats plenty of fruits and veggies, he's active, and has exactly zero health problems. For all intents and purposes, he is the picture of health. My child is not fat.
I don't really post photos of him on this blog any longer due to an unfortunate incident several years ago, but I will post this shot of him from behind.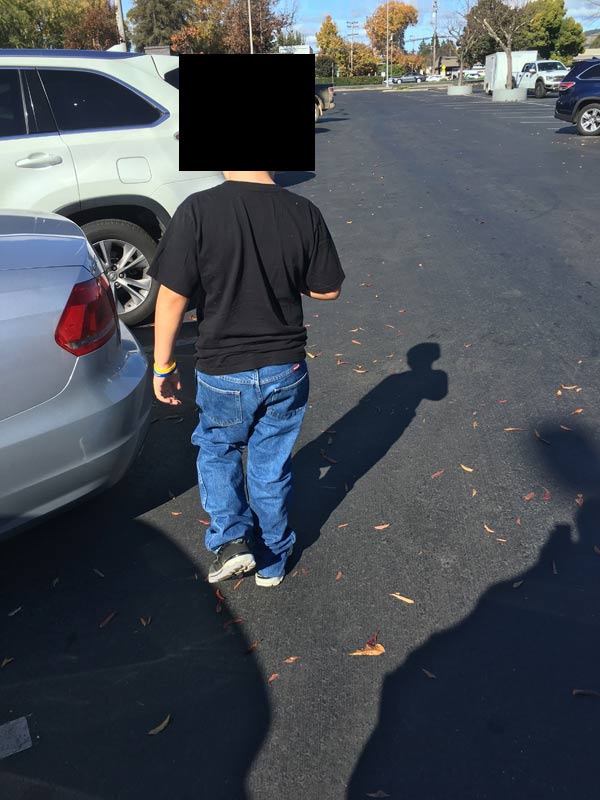 Trust me when I tell you he is a perfectly healthy boy. He is also very tall for his age. I'm 6′ and his father is 6'3″. My father and uncle were both well over 6′ as well. So Mini Chef has zero chance of being under 6′ tall by the time he is done growing.
He is a solid kid and has a very small amount of normal child "pudge". The kind you get before a growth spurt. And trust me when I tell you that his growth is a constant thing these days. He's sprouting up like a bean pole!
So we left this office, me slightly in shock and Mini Chef very silent. The moment we were outside, he looked up at me and said, "That's it. I'm going on a diet." My heart sank.
From that point onward, he was obsessed with dieting. A word a perfectly healthy 9 year old shouldn't even have in his vocabulary.
THE AFTERMATH
So then I was tasked with the process of trying to prove to him that the doctor was wrong. Not an easy thing to say the least. I'm sure you know that once somebody says something negative about you, it sticks with you and takes a lot of positive talk to overcome it.
In one fell swoop, this doctor undid all my teachings of healthy eating and living.
Yes, I personally have a weight problem. So maybe the doctor looked at me and figured I needed a good talking to. Maybe he figured that because I'm overweight, I must sit around eating cake and ice cream all day, and so by default, my kid must too. Maybe he doesn't know how antiquated and inaccurate the BMI scale is. Maybe he didn't understand that the words he used would stay with my child for months, or maybe even a lifetime, and I don't mean that in a good way.
The complex he gave my son that day was unnecessary and uncalled for.
I understand that some children do need help in that department, but my son is not one of them. And when a 9 year old child who has exactly zero influence on his food supply is truly obese, it would be so much better to speak with the adult in question who absolutely DOES have control over that child's food supply. BUT NOT IN FRONT OF THAT CHILD. The child can be included AFTER the initial conversation, but only with the parents permission and with a kind and loving approach instead of a judgmental one.
Unkind words have a way of sticking in a person's head. Especially a child's. And while obesity is definitely a problem in this country, I think we need to stop creating problems where there aren't any. Doctors need to pull their noses out of their charts and actually evaluate the patient in front of them.
NOT THE FIRST TIME
I will say that this is not my first experience with this. Years ago, I had another doctor tell me the same thing without even looking at my son. She walked into the room, nose in her chart, and then stared at the computer. She informed me he was fat without so much as a single glance at my tall and sturdy boy. Once I told her to look at him, she said, "Oh, ya, I guess he's not overweight. Looks pretty healthy."
Umm…. ya. Exactly.
Somebody on Facebook shared a photo with me of an athlete saying that by BMI standards, that muscular athlete was obese. I showed that to Mini Chef and his eyes popped wide open. He said, "Wow! That chart really isn't accurate!". After that, he did feel a bit better.
MOVING FORWARD
I keep working on helping him develop a healthy relationship with food. He loves to cook and he loves his veggies way more than most kids. He gets ecstatic when I tell him I'm making artichokes for dinner and always has a big grin when I give him broccoli in his lunch.
I share this story with you today to say that while I realize obesity is an epidemic in our country, we need to be very careful not to create problems where there are none to begin with. This focus on being skinny has zero to do with being healthy. Health comes in all shapes and sizes and looks different on everyone.
I hope some day to enter a doctor's office and have my child honestly evaluated with something other than an out-of-date chart. To have a doctor actually look him in the eye and see what a healthy, vibrant boy he really is with the understanding that not all kids are stick skinny. Some are just big, sturdy kids. But until that day comes, I will certainly be far more alert when we visit the doctor, making sure that a conversation like that never happens in front of my child again. And the lessons at home will continue in the hopes that the advice that is actually good for him and will serve him later in life will drown out the insensitive comments made out in the world.
It is my hope that we find a balance between fighting obesity and an understanding that not everyone falls into a cookie cutter set of numbers. And I hope that pediatricians everywhere will learn to discuss things like this in private before unleashing in front of a child. Because harsh words can stay with you for a lifetime. Harsh words can absolutely create problems where there were none to begin with.