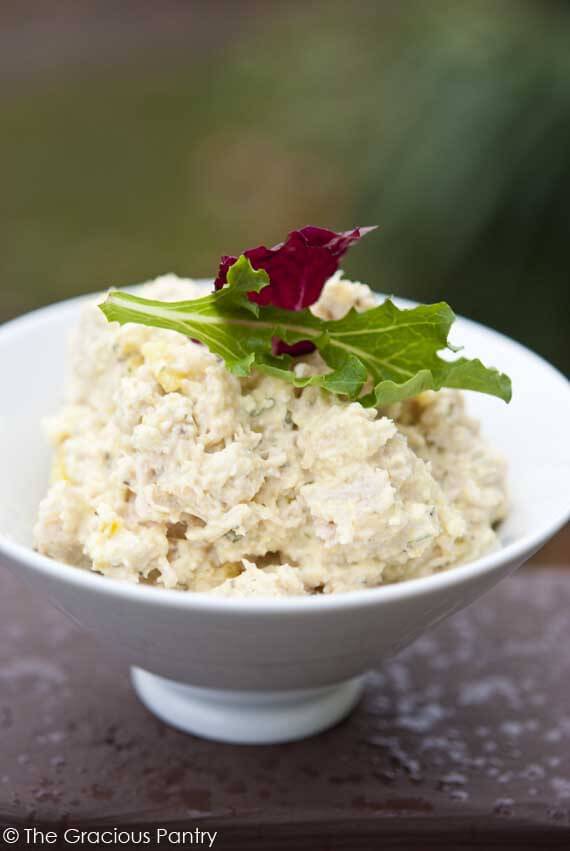 I'm a firm believer in the fact that simple foods always taste the best. But that doesn't just mean single ingredient foods like bananas. It's totally possible to make a quick chicken salad with minimal ingredients and still have a dish that tastes amazing.
The truth is, I'm trying to simplify all my cooking a bit these days. I feel like I've reached a point where simplicity really needs to be a common theme in my life. A "less is more" approach in all things.
I've been in the market lately for a "Tiny House". These are fabulous little homes built on trailers, and frankly, the only home I'll be able to afford in Sonoma county ($$$$$$$). But if I want to move into one of these things, I simply must downsize all my "stuff". And that includes how much I have in the kitchen. Not an easy thing to do for a food blogger. But not impossible either. (Thankfully, they can custom build the kitchen for my needs!!)
So as I go through this process, I'm learning that simplicity is really a marvelous thing. It reduces the stress in your life and allows you to enjoy that life in a new way. I never thought I'd be somebody to say this, but it's true that when you "own" something, it actually owns you. It's quite freeing to donate so much and simplify everything. Including some of my recipes. And who couldn't use more simple, easy and delicious recipes?!!
P.S. – Typically, I don't offer recipes with these simple meal ideas. But I thought this one was simple enough to qualify. Plus, you can adjust the ingredients to your taste. Simple!

Clean Eating Onion Dip Chicken Salad
(Makes 1 1/2 cups or 3 servings)
Ingredients:
1 (12.5 oz) can chicken (or same amount of plain, cooked, shredded chicken)
1/2 cup Greek yogurt
1 tbsp. onion soup mix
Directions:
Mix and serve.