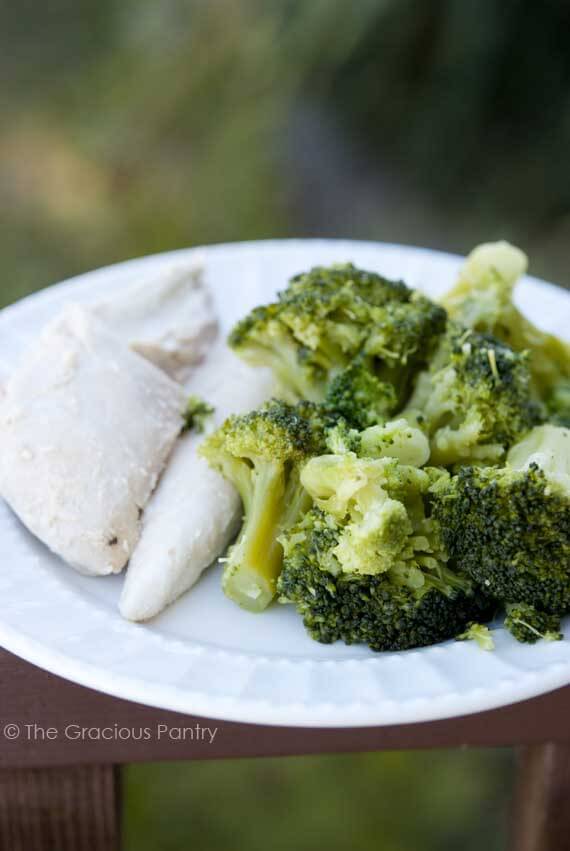 Seems too simple to even mention, but it's one of my most often used fallbacks for simple, quick meals. Clean Eating Chicken & Veggies.
I generally throw a whole chicken in the slow cooker in the morning. Then at dinner, all I have to do is toss the veggies in the steamer for a few minutes. While they are cooking, I shred the chicken. Simple!
This makes a great lunch as well if you make the chicken ahead of time. Or simply buy a clean rotisserie chicken if you have that available. (Note, if you shop at Whole Foods, not all of their rotisserie chickens are clean. You have to read labels!)
I highly recommend reading this article for how to get your money's worth out of a whole chicken. It's the best way to squeeze every penny out of that bird!