These pumpkin seed recipes are the perfect way to enjoy these delicious seeds!
Pumpkin seeds seem to be in abundance this time of year. Whether from carving your own pumpkins, or making pumpkin pie from scratch for the holiday season. Whatever you do, don't throw away your pumpkin seeds!!! They are incredibly beneficial nutritionally, and they just taste darn good!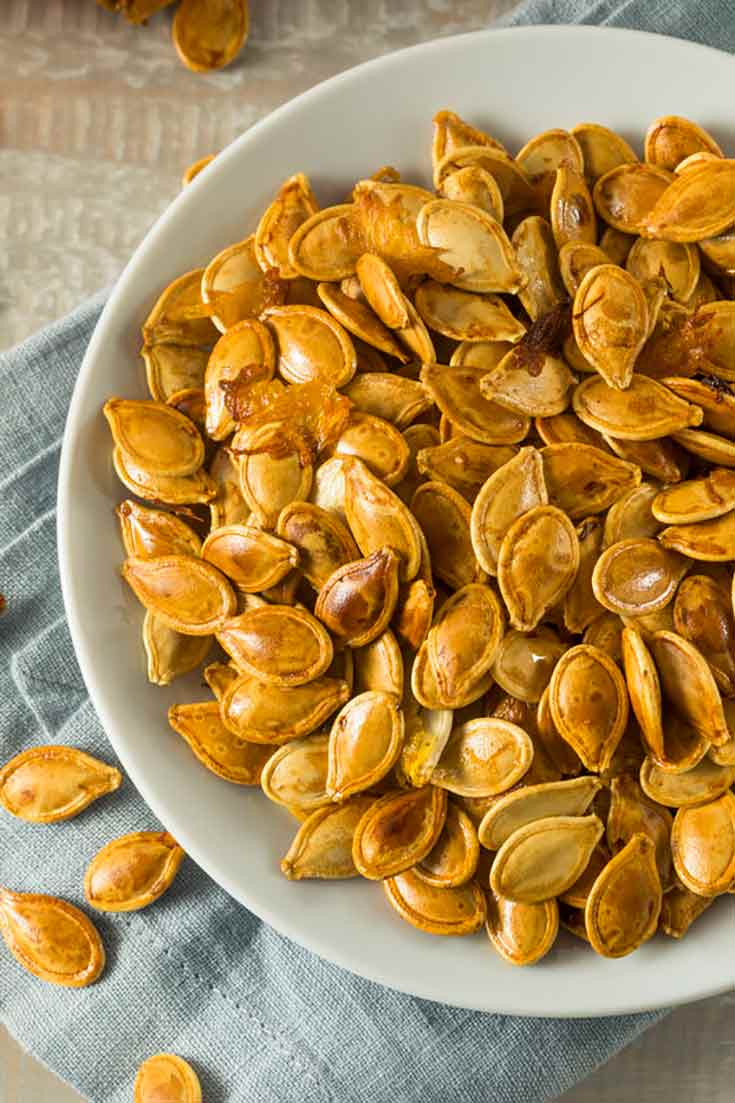 This recipe roundup gives you lots of options.
In the first section, you'll learn from different bloggers about techniques for making perfect, roasted pumpkin seeds every time.
In the second section, you'll get lots of recipes for making roasted pumpkin seeds in the oven. Different flavors abound!
In the last section, you'll see lots of recipes that use pumpkin seeds as an ingredient. Either raw, or roasted.
NOTES ON THE SUGAR
Some of these recipes call for refined sugar. So here's how you substitute those to keep things healthier and unprocessed.
Sugar – Substitute an unrefined sugar such as Sucanat. This is easily found at a local health food store or on Amazon if you can't find it locally.
Brown Sugar – The best substitute for this is coconut sugar. It has more of that "brown sugar molasses flavor".
Sugar Substitutes – Sugar substitutes are usually used to lower sugar and carb intake. While these sweeteners are definitely not clean and unprocessed, it's up to you if it's worth it to use them. I do use them because my blood sugar can't handle other sugars anymore. Even unprocessed ones. But if you don't want to use them, substitute with equal amounts of unprocessed sugar such as Sucanat.