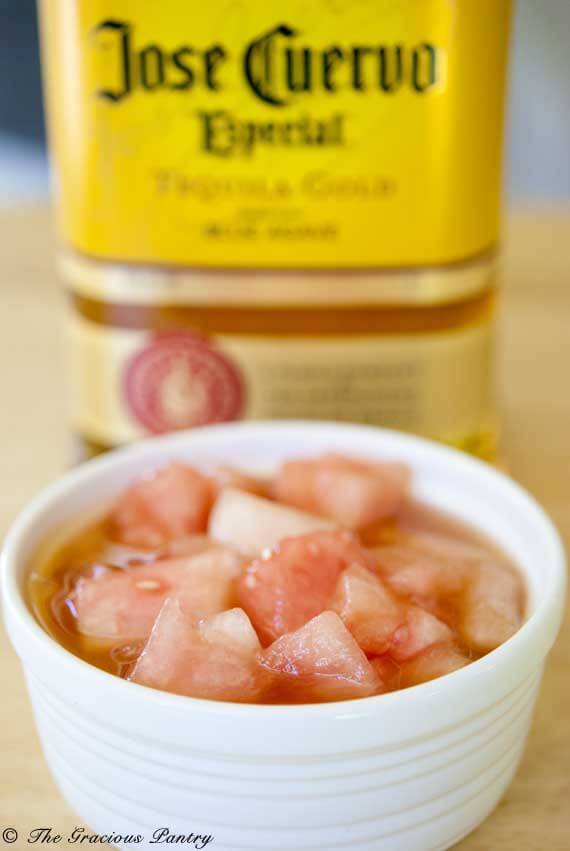 I mentioned this salad on Facebook when I was talking about going away for my birthday weekend. There was so much interest, that I created an Adults Only section for special occasion recipes that include alcohol.
I should warn you, there won't be many recipes in this section. But ask and you shall receive.
This is a "Soupy" recipe. But so far, I've had no complaints considering the soupy part is tequila. In fact, if you really want to get fancy, you could even add some strawberries and/or mango!

Not So Clean Margarita Melon Salad
Ingredients:
1/2 large seedless watermelon
1 1/2 cups jose cuervo gold tequila
1/2 cup agave (or to taste)
Juice of 2 limes (more if you like)
Juice of 1 orange
Salt to taste
Directions:
Chop up the watermelon into small bits.
In a large mixing bowl, combine all ingredients and stir. Allow to marinate overnight in the fridge or at the very least, for a couple hours on the counter top. You'll find that once it has sat for a while, it's much harder to taste the tequila. This, in my humble opinion, is when it's reached it's level of perfection.