Learning how to love your body is not always easy.
It can take years to get to the point where you can honestly say that you love yourself. Some people don't even know what that means! But learning to love yourself when you're a larger person adds a whole new level of self discovery.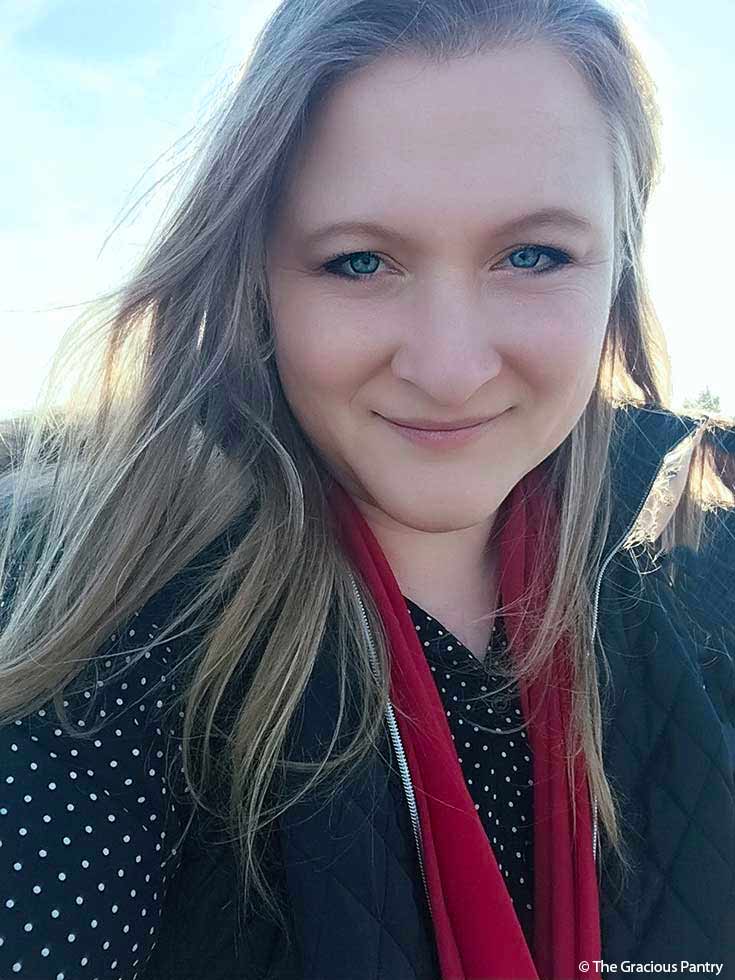 I've been a large woman for the better part of  twenty five years now. My weight has gone up and down and up again, despite my healthy eating habits. And in that time, I've given myself a good dose of self-hatred because I wasn't the size-ten anymore that I was in high school. I had no idea how to love my body or myself.
I felt shame that I couldn't control my body.
Never mind how badly I had damaged my body with starvation in my teens so I could get into a size 8 for modeling. Never mind that I went through a divorce, became a single mother, took care of a dying mother all by myself, homeschooled my child for a time and, oh ya…. somehow, by the grace of God, kept this business running. I'm still not sure how that happened exactly, but my angels were watching over me to be sure. I guess you could say there were a good many years where my stress levels alone would have produced enough cortisol to keep me nice and plump and chunky.
But I grew up in a family where being thin meant getting someplace in life. If you were thin, you could get the man, get the job and get the friends.
If you were overweight even just a little bit, those things became much harder to attain. And there was even a hint of possibility that if you were larger, you maybe didn't even deserve those things. Because after all, if you couldn't make the effort to be thin, who would make the effort to want you?
I was taught to cover myself if I ever did gain weight (which I did eventually).
"Big girls should always cover themselves", was the general message. The more mundane you dressed, the better. The less you were seen, the better. Only skinny girls deserved to be "seen".
Don't. Stand. Out.
Most of that was unspoken, but it was understood. That's a lot to grow up with as a little girl.
Mind you, it was never the intention of the adults in my youth to pass those messages on. But they came through loud and clear because the women in my life looked down on themselves for their larger sizes. So how could it not be passed down to me?
Later in life, I was met with new levels of fat shaming from new family. Comments constantly being made about weight and endless recommendations for things I could do to get "healthy".  Comments that were supposed to sound kind and "concerned" and instead, came through loud and clear with the message, "You are not okay. You are not acceptable as you are."
Long story short, I got really sick of it.
TIME TO GET OVER IT
This archaic and cruel way of thinking has been pervasive for generations now, both for men and women alike. You have to take on the tough lesson of how to love your body if a happy life is your end goal.
But considering that such a large portion of the population is overweight, it's time we started changing the way we view people with excess weight. Not because we don't want people to be healthy, but because of the mental struggles an overweight person can already be going through. I guarantee you, when somebody makes a comment about my weight, it's not news to me. I didn't gain this weight overnight. They aren't telling me anything I don't already know or that I haven't already discussed with my doctor.
HOW TO LOVE YOUR BODY
It took me a long time to realize that the extra fat on my body didn't make me who I am. When somebody called me fat, I internalized it as who I was, not something I had. But with time, I've learned to flip that. Fat is something I have on my body, but it's not who I am. It's a very subtle switch for some, but it makes a world of difference.
The fact is, there are plenty of people out there willing to call you fat as if it's an accusation, some sort of moral shortcoming on your part. Here are some things to consider when that happens:
It's something you have, it's not who you are.
How they judge you says more about them and their need to judge then it says about you. People like that deserve nothing less than pity. How uncomfortable do you have to be with yourself to make comments like that about somebody else? It's sad.
Consider if you are comfortable in your own body. If you are, then what somebody else thinks doesn't matter. It took me a long time to realize I actually don't mind being a larger woman.  It's not where I'd prefer to be, but it's not the end of the world either. I'm a pretty cool person either way.
Being "skinny" doesn't necessarily equal being healthy. There are plenty of very thin people out there who are very unhealthy, and plenty of people with excess fat on their bodies that are perfectly healthy.
Being overweight doesn't mean you're any less motivated than anybody else. In fact, you may be more so because you are working against the odds in a thin-obsessed society.
Remember, there is truly no "wrong way" to have a body. People who think there is are the ones who have the issue. They are the ones who are "wrong".
HOW TO RESPOND
If you are in a situation where somebody decides to try and make themselves feel better by calling you fat, there are a few responses I found floating around the web that seem pretty reasonable. I've heard almost all of these comments over the years, and now I have an arsenal of responses as well! (P.S. – Pardon the last phrase. I never cuss on this blog. But I have been called this many times, so I'm calling it out into the open.)
"Wow! You really gained weight!" – "Have I??!! Oh my gosh!! Thank you so much for pointing that out! I don't know how I would have gone on if you hadn't!  You're too kind!" (said with enthusiasm, sarcasm and a well placed eye roll)
"What a cow!" – "Thanks! You have a great face too! Shame about your personality though…"
"Aren't you worried about your health?" – "Yes! That's why I eat healthy and work out daily. Thanks for noticing!"
"Fat Ass!" – "All the better to sit on you with, my dear!"
LETS MOVE ON
At the end of the day, everybody has an opinion. The only one that should matter to you is your own. People who feel the need to put you down or make comments of any kind, generally have small minds and no empathy or tolerance for anything different from their own tiny universe. Realize they are small-minded and move on. There are plenty of people out there who will love and accept you with open arms. FIND YOUR TRIBE!!
LIFE LESSONS
As I said, it can be a long road to arrive at being able to say you love yourself, no matter what your weight is! It's not an easy thing for most people, let alone those who don't conform to societal norms. But life has taught me to live my truth because anything less is just a sad existence. Life has also taught me that I am so much more than my body. Life has taught me that if somebody has an issue with my body, then they aren't people I want or need in my life, and I plan to raise my son with those ideals too.
…………………………………………………………………………………………………………………………………….
Need more tips on how to love your body? Here's a great video I found on YouTube.