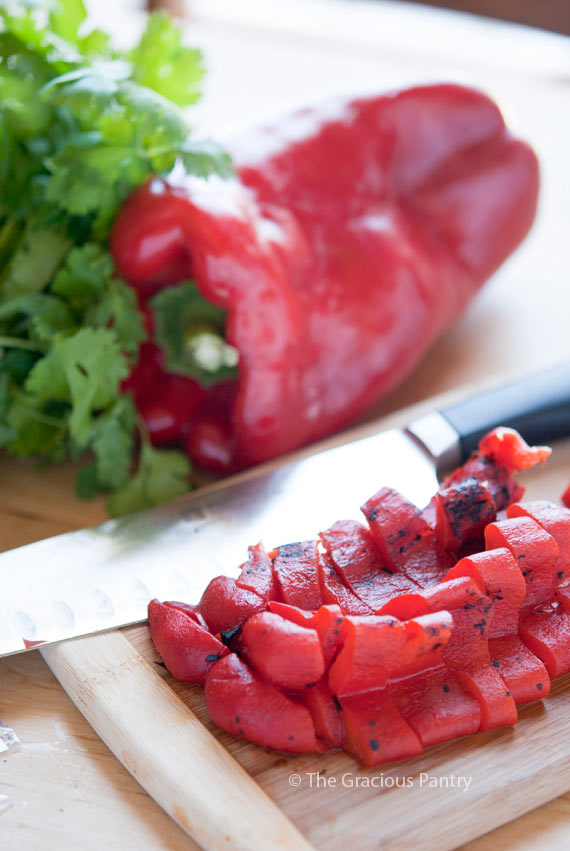 During my time in culinary school, we learned how to fire roast bell peppers over an open flame. I actually learned this in a knife skills class, but you should have seen the lineup of students just waiting for their turn to roast a single, orange bell pepper!
It was a lot of fun getting to essentially burn food and have that actually be a good thing! Do this over your stove or over a campfire. Either way, these are wonderful to have around!
What are fire roasted peppers good for?
I think a better question is, "what AREN'T they good for?"
I use them for omelets, soups, stews and they are even yummy on grilled cheese sandwiches!
To store:
Fridge:
You can keep these in the fridge, as is, for up to a week. Personally, I chop mine, put them in a jar and then fill the jar with olive oil and keep the jar in the fridge. They seem to last longer this way. Usually up to 2 to 3 weeks.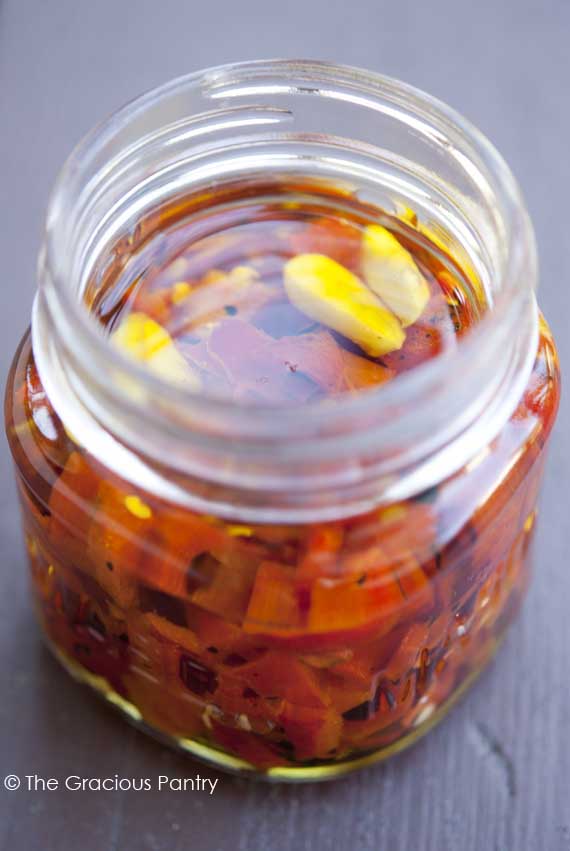 Freezer:
If you want to make a large batch and freeze them, place them in a zipper top bag with the air squeezed out as much as possible. BUT…. make sure you do NOT rub off the blisters if you are going to freeze them. Freeze them with the charring still on. You can remove the charring when you thaw them.