Wondering how to find local food? I typically won't be at your local, larger grocery store. So if you want to eat local and seasonal foods, here's how to find them.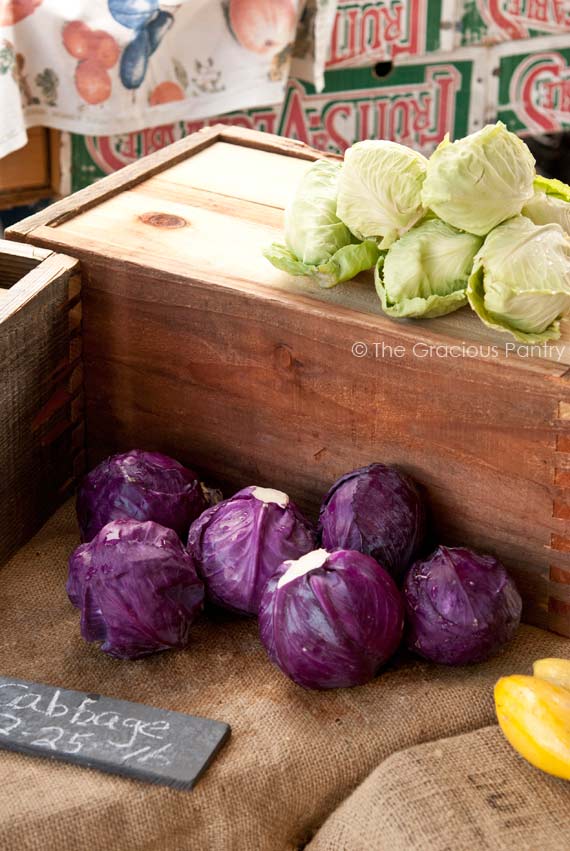 In a recent blog post, I talked about the difference between organic and sustainable food. But for many people, figuring out what foods are local and in season in their area can sometimes prove to be a challenge.
Sadly, we are now so disconnected from our own food supply that this type of knowledge is common only to those that grow food. Our mainstream food supply is often altered, riddled with recalls and doused in chemical warfare before it ever hits grocery store shelves. And because of this, people are beginning to take a much closer look at where their food comes from.
So if you aren't sure where to start but are eager to learn which foods are in season in your area, here are some tips and resources for you.
HOW TO FIND LOCAL FOOD
Tips:
Most packages of produce will have a country of origin listed (at least in the USA). If you can't find produce that is grown in your own area or state, at least try to get produce grown in your country. These days, it's not difficult to buy blueberries from Chili, tomatoes from Mexico and Pumpkins from California. Eating local and seasonally will help with this a great deal, but for those items you simply need regardless, at the very least try to get it as local as your own country.
Talk to the sellers at your local farmer's market. They will always have the best information on eating locally and be able to help you select the best seasonal, local foods.
If it's affordable in your area, sign up for a Community Supported Agriculture (CSA) box. They will always send you produce, right to your front door in most cases, that is local and in season. Talk to them to find out exactly where their produce comes from, particularly when their own farms are out of produce. Knowing where the replacement produce comes from is also important. Though not all farms need to do this, it is not uncommon.
Resources For Finding Local, Seasonal Food: