Wondering how to cook with fresh herbs? If you're used to dry herbs, fresh herbs can add a whole other dimension to your cooking!
Home cooked food is always wonderful. A great way to take your home cooking up a notch is to cook with fresh herbs. Fresh herbs are packed with flavor and can give you a very different result than using dried herbs. Fresh herbs can often be found at your local grocery store but the best place to get them is fresh from your very own garden. Just a few pots on a patio or windowsill should do the trick!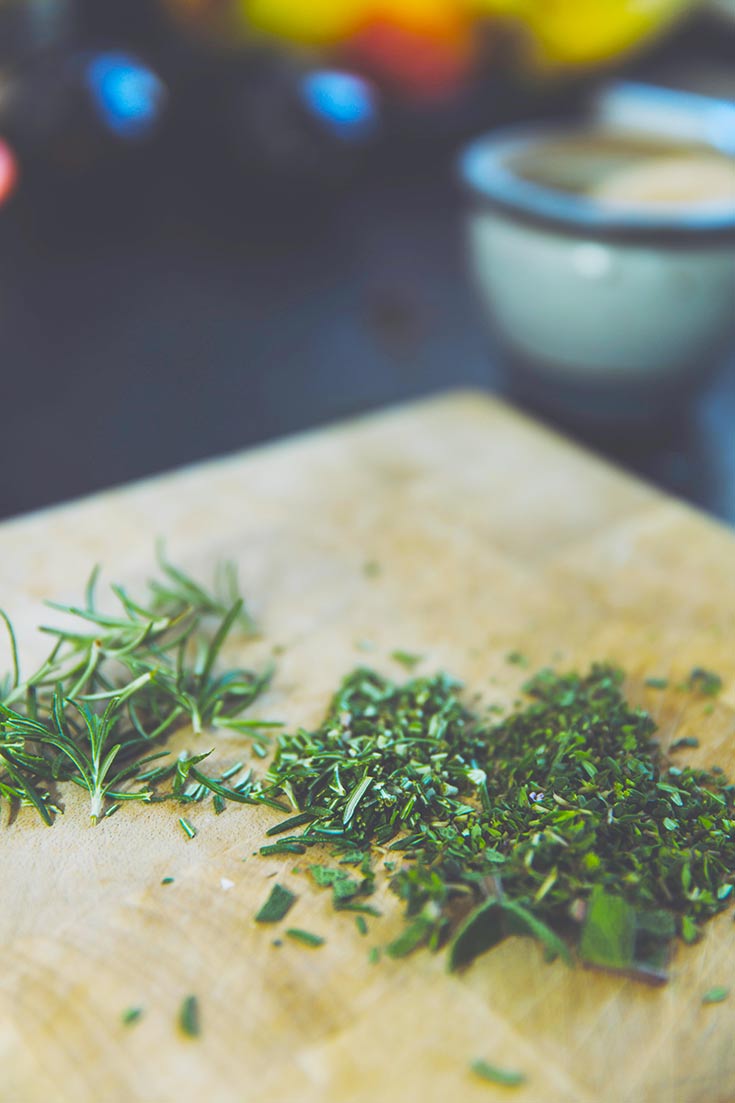 HOW TO COOK WITH FRESH HERBS
Fresh herbs have water content that dried herbs do not. This means that they will have a more subdued flavor. This can be perfect for many dishes but others will need a larger quantity of fresh herbs to get the same amount of flavor in your dishes.
Longer cooking dishes will diminish the flavor of fresh herbs. When using fresh herbs in your slow cooking soups, stews and crockpot meals change the timing of when you add your herbs. Fresh herbs should be adding no longer than the last 30 minutes of cooking. This will prevent the flavor from cooking out of your dish, leaving you with more flavor.
Fresh herbs make a great garnish that can have both an aesthetic and flavor-enhancing effect. Don't be afraid to take advantage of fresh herbs to add a pop of color to your food. Eating is a multi-sensory experience and it can enhance your meals to add a little garnish.
Experiment a little when you start cooking with fresh herbs instead of dried herbs. The changes on flavor can be a great way to mix things up. While most supermarkets have the most common varieties of herbs dried on hand there are many fun and exciting varieties of many of the most popular cooking herbs. If you are growing your own fresh herbs, step outside the box and try something new like a chocolate mint or lemon basil.
Use your fresh herbs to make infused butter and oils for adding flavor to your cooking. Simply warm your oil or butter and add your fresh herbs. Let it sit for a day or two and enjoy. This type of flavored butter makes an excellent holiday or housewarming gift! Simply chill the butter in molds to make small, fancy butters that can be beautifully displayed on a nice plate.
FRESH HERB RECIPES
If you need a couple recipes to get you started, here are two of my favorite pesto sauces that both use fresh herbs.