A good Tuscan seasoning can really bring a dish to life. And while store-bought seasonings are good, they often have unwanted ingredients added to them for the sake of shelf life.
Making homemade seasoning mixes is easy, affordable and fast, and you don't have to worry about hidden ingredients making it into your food.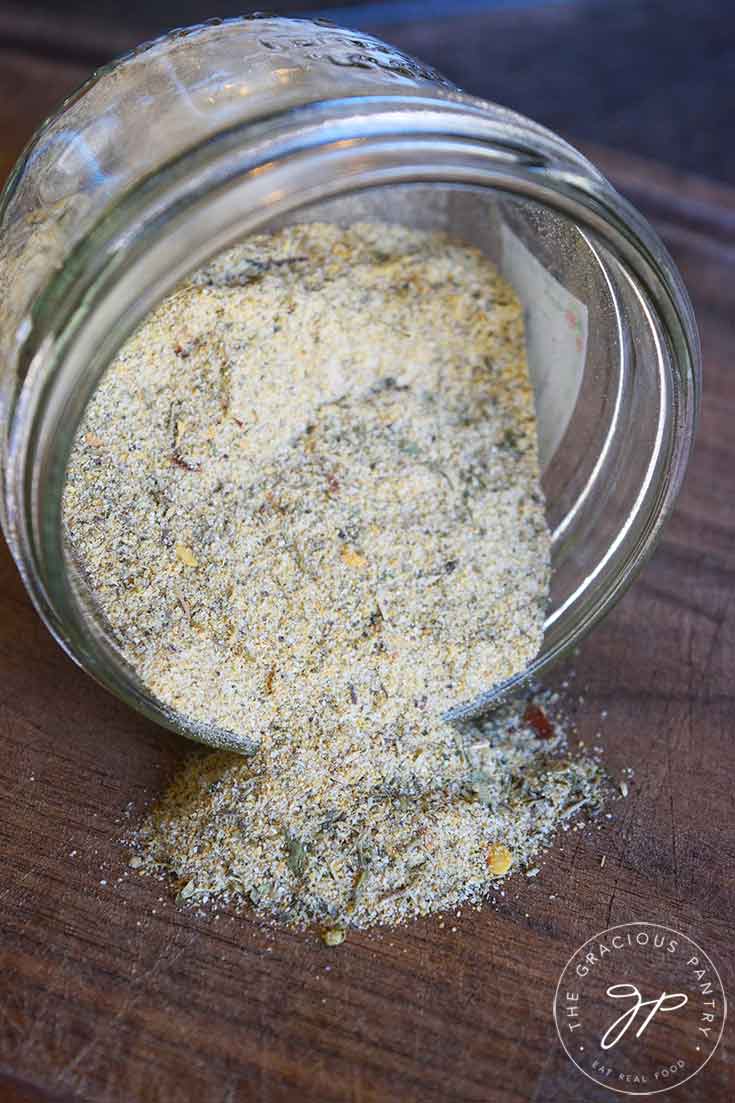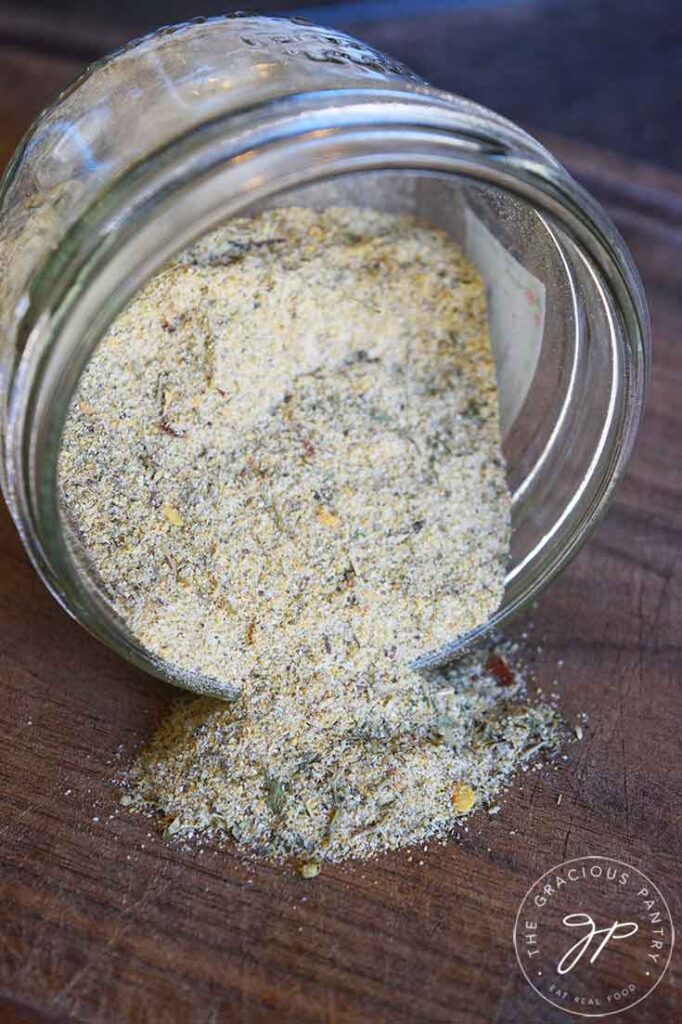 What Is Tuscan Seasoning?
Tuscan seasoning is an Italian seasoning which is slightly different from a traditional Italian seasoning thanks to a few additional spices. Typical additions are garlic and pepper, and beyond that, the spices vary considerably from recipe to recipe.
A good tuscan blend has the addition of a few powders that most folks don't have in their pantries. But don't worry, this recipe doesn't use those. However, if you happen the have them, I'll give you measurements for adding them to this as well.
Those powders are:
Tomato powder – Ground dehydrated tomatoes. If using, add 1 tsp. to this recipe.
Lime powder – Ground dehydrated lime peels. If using, add ¼ tsp. to this recipe (you can go all the way up to 1 tsp., depending on your preferences. But start small and add more as needed.)
Red bell pepper powder – Ground dehydrated red bell peppers. If using, add a ½ tsp. to this recipe.
Some recipes call for fennel and sage. I do not use those here. Should you wish to add them, you can add:
Ground fennel – ¼ tsp.
Ground sage – ¼ tsp.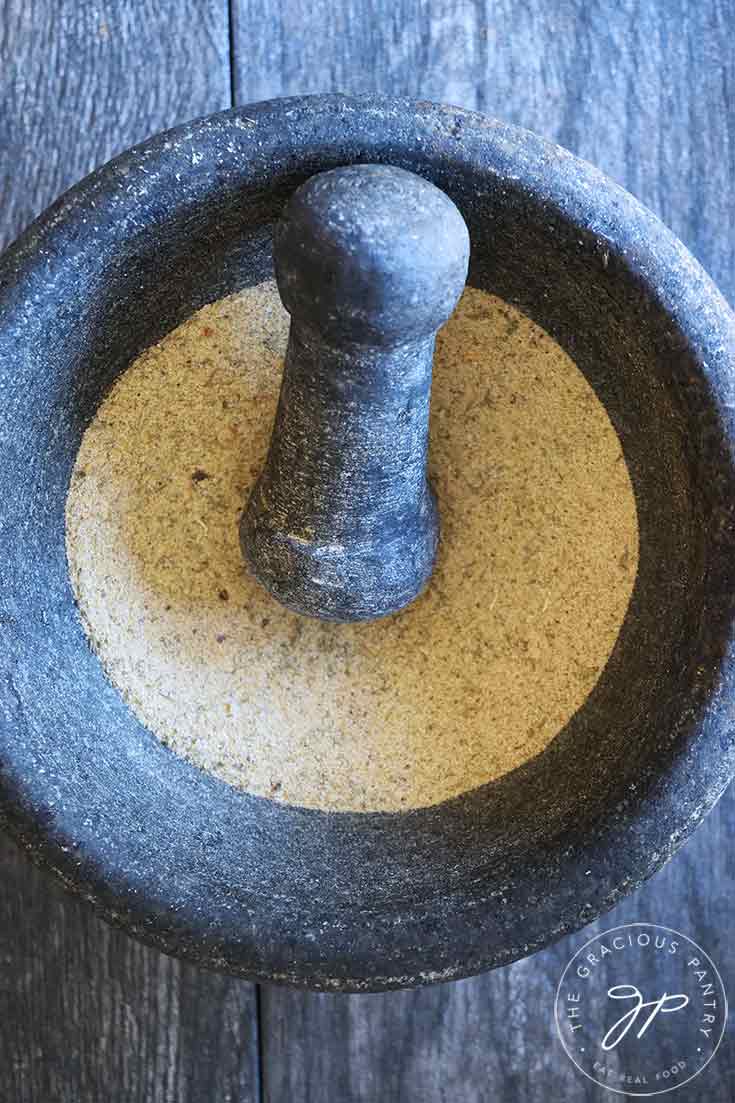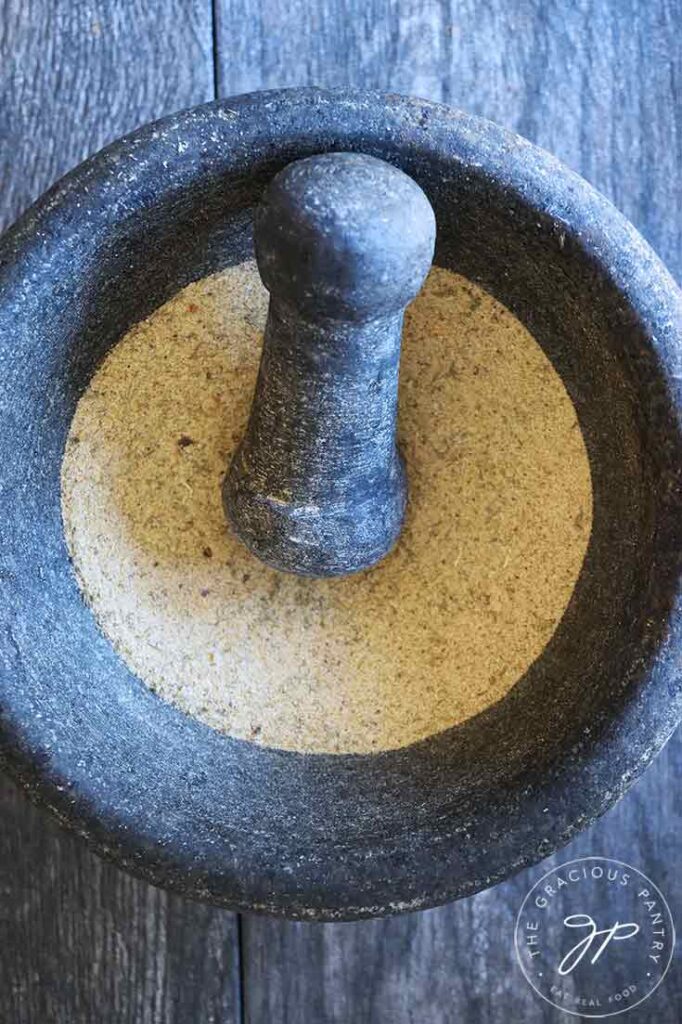 How To Make Tuscan Seasoning From Scratch
Nothing could be simpler! Simply measure all your spices into a bowl or, as I did, a mortar and pestle.
If using a bowl, simply stir the spices up to mix them. If using a mortar and pestle, grind the spices together before transferring to a spice jar.
How To Store Tuscan Seasoning
As with any dry seasoning, this will store well in your pantry. No need to refrigerate. Do not mix this with anything else before storing. This must be stored as a dry spice. Adding anything such as oil or other liquid will then create the need for refrigeration and greatly reduce the lifespan of your Tuscan seasoning.
How Long Will Tuscan Seasoning Keep?
If stored properly in an air-tight container in a dark pantry or cupboard, this spice blend should last you a full year, if not more.
How To Use Tuscan Seasoning
Tuscan seasoning can be used in many different dishes and recipes. Here are some suggestions.
Pasta, pasta salad or in pasta sauce. Think orzo salads, cream or tomato based sauces, or as a general seasoning to a pasta salad.
In rice (think Tuscan rice bowls with some feta and sun dried tomatoes!)
On chicken for grilling, baking or air frying!
Need Supplies?
Tuscan Seasoning Recipe