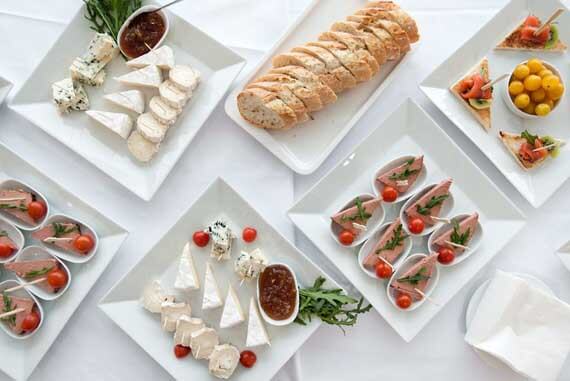 Although the holidays make for a joyous time to spend with family and friends, the presence of rich, high calorie foods can also wreak havoc on your clean eating plan and make it easy to over-indulge. But, before you throw caution to the wind and devour all the goodies, realize that maintaining your clean-eating plan is, in fact, possible. And you don't have to miss out on your favorite treats while doing so! With a little know-how and discipline, you can get through this season without feeling deprived or having to put on those elastic pants.
1. Balance the "Bad" with the Good: Through checks and balances, you can enjoy your favorite foods without suffering any consequences, as long as you balance cleaner choices with so called "dirtier" ones. For instance, if you know that Aunt Norma will be bringing those amazing corn bread muffins to the holiday party, and you aren't sure you'll be able to refuse them, relax, because you don't have to say no. Simply making healthier, cleaner choices throughout the day will balance out a slightly more indulgent dinner. For example, if you usually have waffles with your breakfast, opt for some fresh berries on the day of the party instead.
2. Be Picky: Choose one or two of your favorite indulgences to enjoy at the party, and have small portions of each. These foods should be the ones that you rarely get to eat, and that are special to the particular occasion. For example, forgo the store bought salami and cheese in favor of your mom's famous casserole. If you can't buy it in a store, and passing on this particular food would make the holiday feel incomplete, then don't torture yourself; go ahead and enjoy it! There is no shame in responsible celebration.
3. Bring a Dish: When going to a party, offer to contribute a healthy side dish in order to ensure that there is a fresh, clean option available. A bright salad or vegetable dish will not only balance out other heavy foods you may consume, it will also fill you up so that you're less tempted to over-indulge.
4. Don't Hover Around the Food: When talking and catching up with friends and family, try to do it away from the finger food. It can be easy to eat too much when you're hanging out in the kitchen and there are delicious appetizers within arms reach. If you consciously have to walk across the room or into a different area of the venue to grab a bite, you'll think twice before you choose to do so. Keeping your hands busy with a glass of water helps to control impulsive eating as well.
5. Get Comfortable Saying No: Lots of food and drinks will be offered to you this holiday season, and that's okay; it doesn't mean you are obligated to accept them all. You may be tempted to have a bite of everything you're offered, but don't worry, you won't feel like you're missing out if you choose to only consume the treats that you're most excited about (as discussed in #2). Your friends and family may try to persuade you if you turn something down, but stand firm in your decisions. If you say "no, thank you" with conviction and confidence, nobody will try to sway you.
6. Remember What the Holiday is Really About: Many times, we get caught up in the festivities of the season and forget that the holidays aren't all about parties and consumption. If you keep the spiritual and familial aspects of the season in the foreground of your mind, you won't feel left out by indulging less than your peers.
You can find more articles by Megan on her web site at www.SprinkledWithHealth.com.