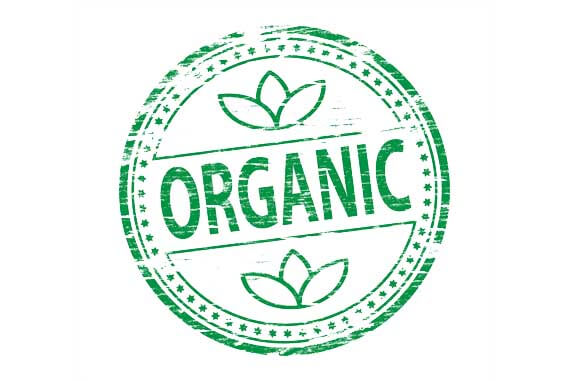 Food labels are complicated, and with all the different terms floating around on them, it can be difficult to know exactly what each one means. But, if you're well educated and know the significance behind these commonly seen ones, you'll be able to make the best choices for your healthy lifestyle.
1. Non-GMO: The acronym "GMO" refers to genetically modified organisms, which are living organisms whose genetic make up have been manipulated in a laboratory through artificial means. When something is genetically modified, that means that genes from various other organisms (which can include plants, bacteria, viruses, or animals) have been inserted into it to change its DNA, enabling the food to have some sort of desired characteristic. Most of the time, crops are genetically modified in order to enhance growth or to be resistant to pesticides.
The bottom line: GMOs should be avoided for many reasons, but mainly because no study has proven that they are safe to eat. In fact, most studies are leaning in the other direction, which is why many countries around the world have already banned them.
2. Organic: USDA certified organic foods are grown and processed according to federal guidelines concerning factors such as soil quality, animal raising practices, pest and weed control, and use of additives. More specifically, the USDA states that organic products must be free of synthetic additives like pesticides, chemical fertilizers, and dyes, and must not be processed using industrial solvents, irradiation, or genetic engineering. There are three categories of labels that are used by the FDA: "100% organic," "organic," and "made with organic ingredients." Only foods made with entirely organic ingredients can be labeled "100% organic," whereas the "organic" label can be placed on foods that contain at least 95% organic ingredients, with the other 5% not containing growth hormones. The label "made with organic ingredients" can be attached to a product that contains 70% organic ingredients, meaning that the other 30 percent may be genetically modified or processed in some way.
The bottom line: Look for foods that have the 100% organic label to ensure that the whole product is totally free of synthetic additives and chemicals.
For an explanation of why organic food costs more, check out this article by Robyn O'Brien.
3. Low Fat: A food can legally be labeled as low fat if it contains 3 grams of fat or less per serving.
The bottom line: Generally, these foods should be avoided because in order to be low fat, these products usually rely on added sugar or artificial ingredients in order to make up for the lost flavor. You're better off eating something that is full fat and totally natural than an artificial product that contains fewer calories.
4. Low Calorie: This term can be placed on a snack or side dish when a food is 40 calories or less per serving. For a main dish, it indicates that a food is 120 calories or less per serving.
The bottom line: These serving sizes are often quite small, and as with low fat foods, they usually contain artificial ingredients to compensate for the lack of calories. Buy foods that are naturally low in calories, such as fruits and vegetables, instead.
5. Sustainable: This term can apply to all types of agriculture, and it essentially means that the food was produced in a way that enhances environmental quality, respects animals, is healthy to consume, is humane for workers, and provides those workers with fair wages.
The bottom line: This definition is somewhat vague, and its terms are not always agreed upon, but you can be certain that sustainable foods are definitely better for your body and the environment than foods lacking this label.
6. All Natural: The FDA has yet to develop a strict definition for this term. Only foods that contain added color, artificial ingredients, or synthetic ingredients are prohibited from sporting this "natural" claim.
The bottom line: It doesn't mean or indicate much at all when a food has this label, so use your own discretion when buying such products.
7. Biodynamic: This label, which is verified by the Demeter Association, means that the food is produced organically with a spiritual, ecological approach. Biodynamic farms utilize a holistic approach, and are managed as self-contained, self-sustaining ecosystems with little reliance on external inputs. This label is highly meaningful because of how many requirements the product has to meet, which take into account animal welfare, soil fertility, reliance on natural methods of pest management rather than chemical pesticides, and preservation of biodiversity.
The bottom line: Products marked with this label are without a doubt the best for your health as well as the environment, so, if your budget permits, you should consider buying them when possible.