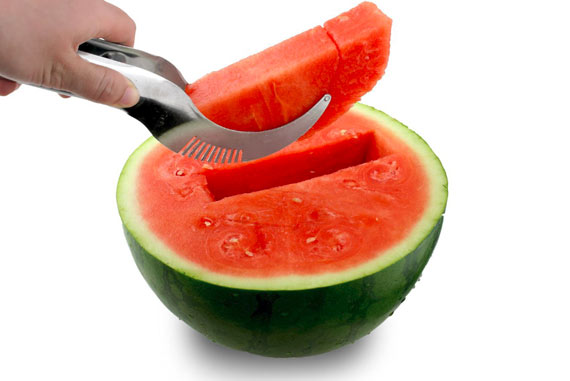 Hate peeling and slicing watermelon? This watermelon cutter helps you cut perfect slices right out of a half a watermelon!
Lets face it, watermelon is messy. But with this "knife", all you have to do is cut the watermelon in half and then let the watermelon cutter do the rest.
It's an easy to use tool that makes a tedious job a lot faster. Great for summer gatherings, you can make quick work of any watermelon.
ENTER BELOW FOR YOUR CHANCE TO WIN! OR….
If you absolutely can't wait for the giveaway to end, click here to pick one up on Amazon today! (Amazon affiliate link)
Good luck!
Prize: 1 watermelon cutter
Number of Prizes: 10
Contest open to: USA residents only
Contest ends: 5/1/16 – 10pm PST