This contest and content sponsored by Diestel.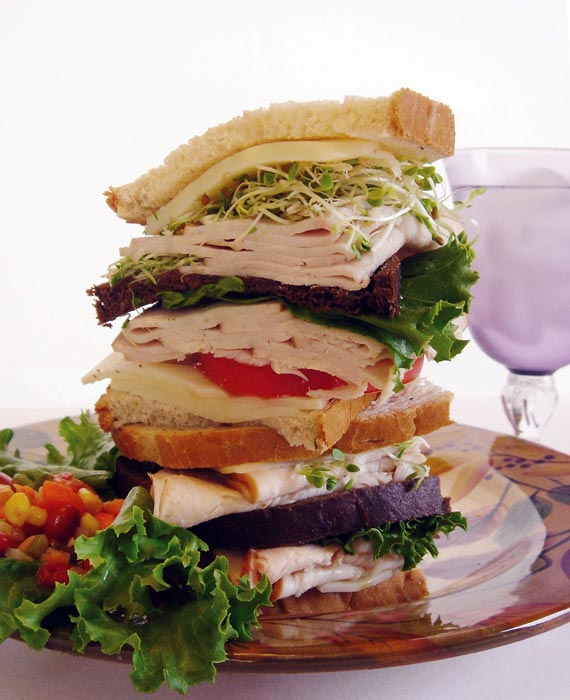 Get notified by email every time I post a new giveaway!
Wish you could have Thanksgiving leftovers all year round? These deli slices get you pretty close! And today, you can win some packages of these delicious meats to enjoy for yourself!
A far cry from the highly-processed deli meat found in most sandwiches, Diestel Family Turkey Ranch's premium turkey deli slices are made from whole muscle meat (no fillers!) and contain higher protein and less sodium than conventional brands. They are also the first-ever, antibiotic-free, non-gmo verified, and GAP Step 3 rated, pre-sliced turkey on the market!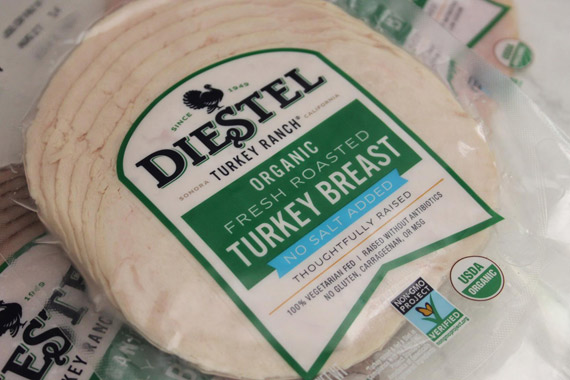 The family's farming secrets, ranching style, and strict sustainable standards have been passed down through four generations to create tender and juicy turkey with real, old-fashioned flavor. The turkey is 100% vegetarian fed, thoughtfully raised without the use of antibiotics, growth stimulants or hormones.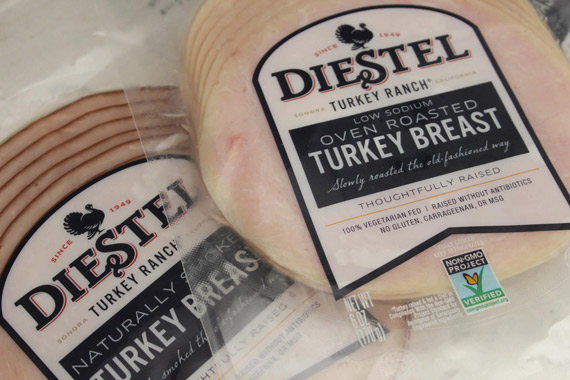 Diestel's deli slices are completely free of artificial ingredients or preservatives, added nitrates or nitrites, gluten, carrageenan, casein, and MSG.
Available in certified organic and antibiotic free varieties, Diestel's new turkey breast deli slices are available at select independent, natural and upscale food stores for an SRP of $5.99 for the antibiotic-free turkey and $6.99 for the organic turkey. Flavors include: Naturally Oven Roasted, Naturally Smoked, Honey Roasted, Peppered Roasted, Herb Roasted, Pastrami Seasoned, Chipotle Seasoned, Organic Oven Roasted, Organic Smoked, Organic Honey Roasted, and Organic Fresh Roasted. Click here for store availability.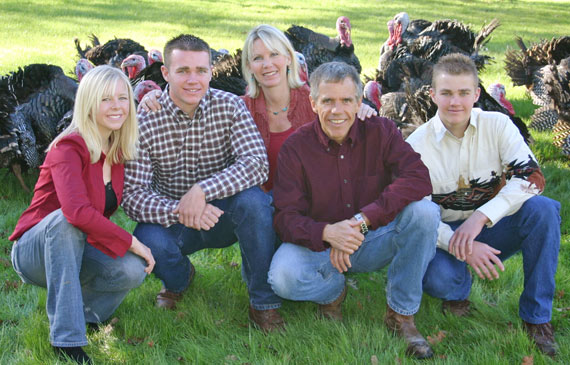 The Diestel Turkey Ranch is one of the last small, family-owned, turkey grower-processors in the U.S. Run by husband and wife team Tim and Joan Diestel, the family's high standards have remained unchanged since the ranch's founding in 1949. Tim grew up in the turkey business working side-by-side with his father, Jack Diestel, and his Great-Uncle Ernest Bottini. The popularity of the Diestel holiday birds is a direct result of the careful farming practices that the family employs: Allowing the birds enhanced outdoor access, giving them plenty of time to grow, offering the highest-quality, all-natural food sources, and being meticulous about the finished product's quality. With a strong focus on sustainability, the Diestel Turkey Ranch produces both holiday turkeys and year-round products.
Visit www.diestelturkey.com for more information.
ENTER TO WIN!
(See contest rules here)

Contest open to US residents only, excluding Hawaii.
PRIZE:
Update: The prize has been changed to 4 packs of the organic fresh roasted turkey after realizing that the other flavors did not fall until clean eating guidelines.
4pk Organic Fresh Roasted