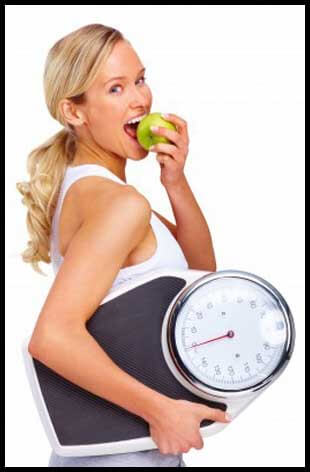 There are certain things you want to know when setting your health and fitness goals. Your BMI, nutritional ratios and your basic caloric needs are numbers you want to keep track of.
First, you want to get a general idea of where you stand. BMI is not the most exact way to figure out your current health status, but it's a good place to start. Click here for calculator.
Calorie Basics.
3,500 calories equals 1 pound. If you cut out 500 calorie each day ( 500 calories X 7 days = 3,500 calories), you will lose about 1 lb. per week.
It's best if you can cut that in half so you are reducing caloric intake by 250 calories, and burning 250 calories with exercise. But either way, a deficit is a deficit. Double it, and you'll get about a 2 pound a week loss. It should be said that you should never go below 1200 calories a day without the supervision of a doctor. After all, you want to get healthy. Not make yourself sick.
How Many Calories Do You Need?
Use this calculator to get an idea of how many calories you need per day. Click here for calculator.
Nutrition Ratios
Have you ever heard somebody say that they eat a 30-40-30 ratio? Here's what they mean.
Those numbers represent percentages of total caloric intake. Any numbers given are always listed in this order: Protein/Carbs/Fats.
What are some typical ratios?
Building Muscle Ratio: 30-40-30
Burn Fat Ratio: 40-30-30
There are other ratios, and even these ratios can be adjusted to suite your needs. It comes down to figuring out what works for you personally. It's a process of experimentation for the most part. But these ratios give you a place to start.
Use the calculator here to figure out how many calories per percentage you need to eat. Feel free to plug in the above ratios based on your goals as a starting point. Plug in the number of calories you need based on your goal from the plugin above.
I should mention that Clean Eating as a whole, does not generally advocate calorie counting. That being said, when you are just starting out or have portion control issues, knowing your numbers in the beginning will really help you stay on track and learn what appropriate amounts and portions are.
I'm a strong advocate for having all the information you need to get healthy. Information that is specific to your body. Not some diet that says you should need this or that.
Please note: I have no health education or medical degree. The information here is a compilation of sources I found at various sites on the internet.