Making zucchini noodles is simple, easy and only takes minutes!
I don't do many product reviews simply because I don't often find a product worth shouting about. In this over commercialized world, where everything is made as cheaply as possible, it's hard to get excited about most things as far as I'm concerned. But every once in a while, some new little kitchen gadget comes along that totally knocks my socks off. And since this little contraption got Mini Chef to eat an entire bowl of zucchini without batting an eye lash, I'd have to say that this particular product is definitely worth shouting about.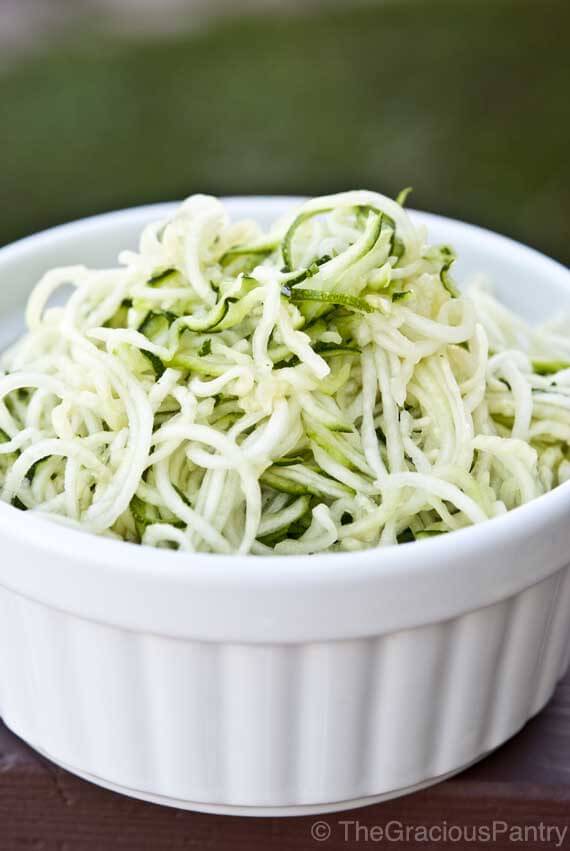 KIDS MAKING PASTA
The best thing about this little contraption, is that Mini Chef was able to make these noodles himself! (With a little supervision…. he's only 5)
I really believe that a huge part of the whole "vegetable/kid" equation is their participation in getting the food from the garden or kitchen to their plates. They are far more interested in eating something they made or grew themselves than if you simply put a plate of food in front of them. Kids are doers. They are active, inquisitive and curious by nature. So if you give them a gadget that is relatively safe for them to use AND allows them to make their own noodles, I guarantee you they will be far more likely to eat those noodles. Even if they are made out of zucchini.
ZUCCHINI NOODLES VEGETABLE SPIRALIZER
I love this spiralizer simply because the force used pushed down instead of to the side. All the other spiralizers I've seen so far use a sideways force and motion, making it a little awkward to use, in my opinion. However, this particular spiralizer doesn't do that. It's so easy to use, cleans up easily and comes with a few different blades so you can choose which type of pasta you want to make. This is easy enough to use for kids,  and cleans up in minutes. And with the holidays coming up, this makes a really fun gift!
Click here to get the Benriner Cook Helper Slicer on Amazon.com.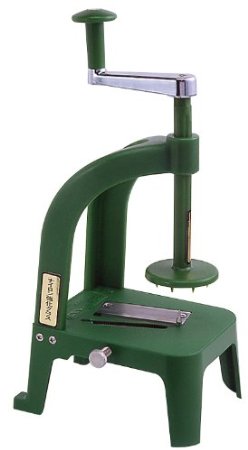 ZOODLE RECIPE:
Need a zucchini noodle recipe to try out? This shiitaki mushroom zoodle recipe is so crazy delicious!
Disclaimer: I was not paid to promote this product. The views and opinions posted here are my own. I purchased this product myself.