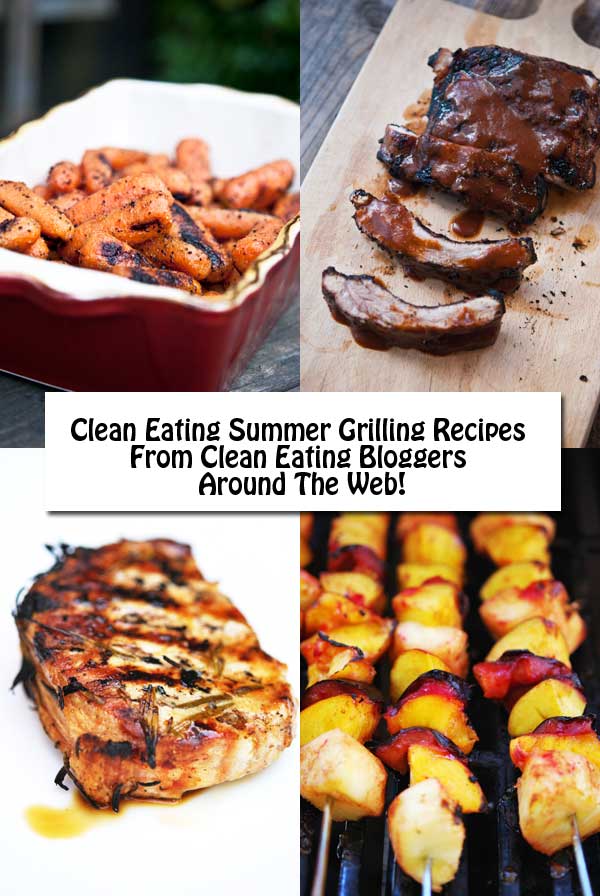 My last link up for summer recipes was a great experience and you guys seemed to enjoy it too. So from now through the end of 2016, I will be hosting a linkup every Thursday!
Each linkup will have a theme, and bloggers from around the world can share their clean eating recipes with you here!
This is a wonderful way to learn about new clean eating blogs and bloggers as well as giving you a wider range of resources for the clean eating lifestyle!
THIS WEEK'S THEME:
Clean Eating Summer Barbecue Recipes!
Share your favorite recipes for summer grilling! Anything goes! Meats, veggies, fruits, desserts… if you can grill it and it's clean (see note above), you can share it here!
Note to bloggers: Please be sure your recipes are in fact clean. 100% whole grain, unprocessed sugars such as honey (brown sugar is processed!), etc. Thanks! Also, this roundup will be only be successful if you share it with your readers after placing your link. Please tweet, Facebook, and even pin this roundup so we can all share our recipes with a wider audience. Thank you!! And lastly, if you would like to be notified every time a linkup is available, sign up here for an email notification.