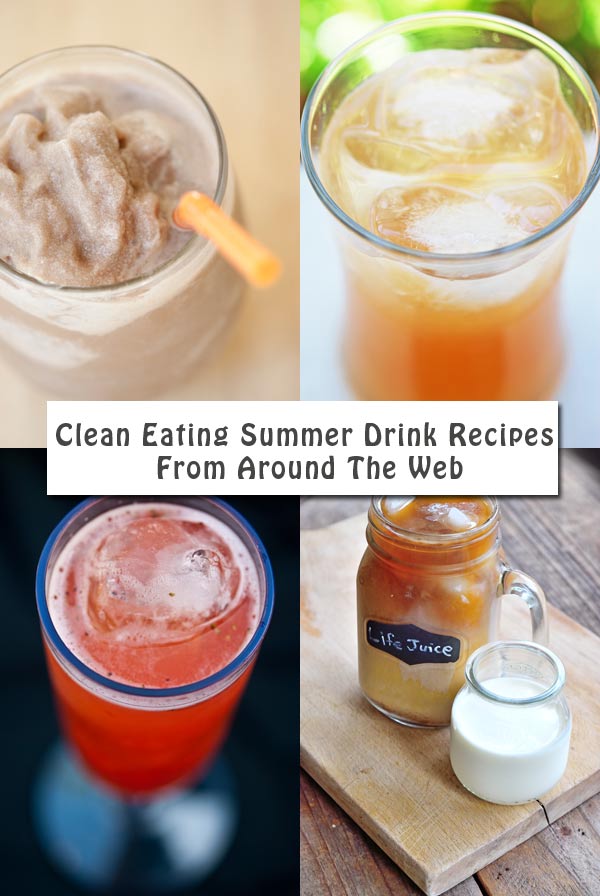 The end of summer is upon us and I can hear the collective groans as people get ready for back to school, back to work and back to scarves and sweaters. I know we aren't there yet, but it's not far off!
In my part of California, the days stay hot until the bitter end of October. I hate it. I want fall weather in October. But at the very least, I can still enjoy some of summer's great foods and drinks!
Summer is an important time of year to stay hydrated, and while nothing is better than water, it's always nice to enjoy something with a little more flavor on occasion. So today's recipe linkup is all about summer drink recipes that will help you celebrate the last of the warmer weather this year.
Note to bloggers: Please be sure your recipes are in fact clean. 100% whole grain, unprocessed sugars such as honey (brown sugar is processed!), etc. Thanks! Also, this roundup will be only be successful if you share it with your readers after placing your link. Please tweet, Facebook, and even pin this roundup so we can all share our recipes with a wider audience. Thank you!! And lastly, if you would like to be notified every time a linkup is available, sign up here for an email notification. These linkups will happen every Thursday through the end of 2016.
THIS WEEK'S THEME:
Clean Eating Summer Drink Recipes!
Share your favorite recipes for summer drinks! And if somebody has a similar drink to yours, share yours anyway! After all, it never hurts to have three different recipes for strawberry lemonade! 😉