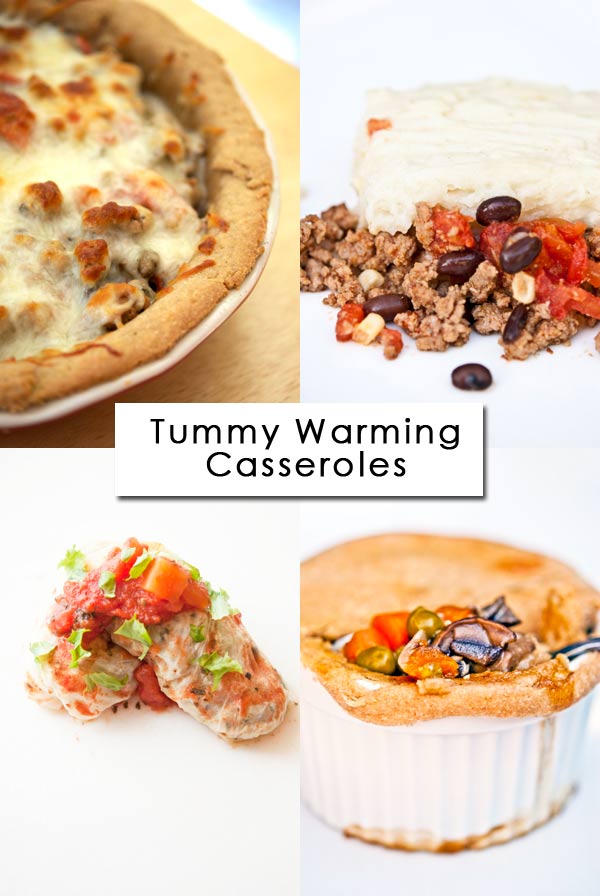 I know I love a good casserole, especially on a chilly night when the air is crisp and the blankets are warm and snuggly on the couch. Add a little evening rain and, oh my goodness! Heaven! And did I mention the fireplace? There simply MUST be a fire going in the fireplace. It wouldn't be autumn without it! At least not for us.
Mini Chef and I like to curl up with a blanket, a good movie and something warm and toasty to eat. I don't often let us eat in front of the TV, but some nights just call for it. Especially if it's around Halloween and we have brought out our collection of non-scary Halloween movies. It just screams "family night on the couch!"
Sadly, I don't make all that many casseroles. Something I'm going to have to fix this year!! Because no matter how you cut it, casserole are a fantastic way to serve up dinner.
So because my casserole recipes here are somewhat limited, I'm asking bloggers from around the web to share their best, autumn-inspired casserole recipes with you!
Stop by their blogs and let them know you'll be trying their recipes!
Note to bloggers: Please be sure your recipes are in fact clean. 100% whole grain, unprocessed sugars such as honey (brown sugar is processed!), etc. Thanks! Also, this roundup will be only be successful if you share it with your readers after placing your link. Please tweet, Facebook, and even pin this roundup so we can all share our recipes with a wider audience. Thank you!! And lastly, if you would like to be notified every time a linkup is available, sign up here for an email notification. These linkups will happen every Thursday through the end of 2016.
THIS WEEK'S THEME:
Clean Eating Fall Casserole Recipes!