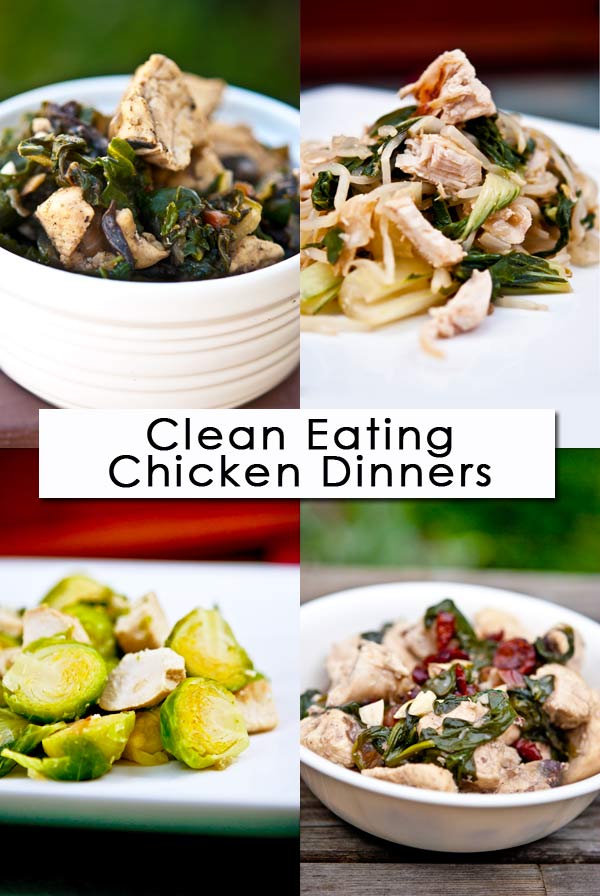 Meat is very often the main course at the dinner table and many clean eaters turn to the old, traditional chicken recipes they've made over and over again. And yes, it can get boring.
Even I'm guilty of wondering how the heck I can possibly prepare one more chicken breast for dinner yet again. It does tend to get old if you don't have inspiration.
But not to worry, I'm going to make sure you have some inspiration! Today, I'm asking clean eating bloggers from around the web to share their favorite clean eating chicken dinner ideas with you. Because at the end of the day, all that matters is everyone gets fed and doesn't grumble about having "that again????!!!!".
Note to bloggers: Please be sure your recipes are in fact clean. 100% whole grain, unprocessed sugars such as honey (brown sugar is processed!), etc. Thanks! Also, this roundup will be only be successful if you share it with your readers after placing your link. Please tweet, Facebook, and even pin this roundup so we can all share our recipes with a wider audience. Thank you!! And lastly, if you would like to be notified every time a linkup is available, sign up here for an email notification. These linkups will happen every Thursday through the end of 2016.
THIS WEEK'S THEME:
Clean Eating Chicken Dinner Recipes!