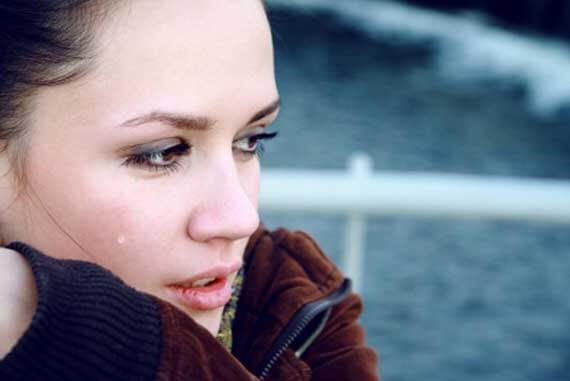 I've been toying around with the idea for this post for a long time. The truth is, I wasn't sure about "baring my soul" like this in such a public way. But then I actually got a comment here on my blog asking me about exactly this, so I thought if my story could help someone, it would be worth it to share.
As many of you know, I'm now a single mom. I never talked much about my ex husband here when I was still married for various reasons, and I don't really want to start now. But I will talk about my divorce and how I handled clean eating through the process.
I will admit that I am one of the very lucky few who had a peaceful divorce. Both of us managed to remain grownups about the whole thing and we kept Mini Chef's best interests at heart though the entire process. We never even argued over who would get what. I just sort of packed my things and moved out. At the time, I focused on the fact that we were moving so that I could get Mini Chef into the school I really wanted him to attend. But the truth was, I had to get out. I had to be free.
To be honest, I ate a lot less clean while all this was happening. Even now sometimes, it's just easier to go out to dinner when the house is a wreck and I haven't made it to the grocery store.
The guilt
I find it easy to feel a huge weight of guilt when I can't be super mom, have a clean sparkling apartment and a fantastic dinner on the table each and every night. But I think most moms find it easy to feel that way. I just try to remind myself that I am only one person, and there are only so many hours in the day.
It's not easy to eat clean when you are going through crisis. Not just because it's hard to get out of bed, let alone into the kitchen, but also because old habits tend to kick in very quickly. Exercise is the first to go (at least for me) and convenience food somehow magically finds it's way back into my refrigerator. Anything I can just grab and eat without having to cook is what I go for. Crackers, bread, anything that doesn't involve actually doing anything.
But I really didn't do too badly. I did manage to continue cooking enough clean dishes to post here every other day, and when we did/do go out for dinner, I did/do my best to choose restaurants that have good quality food. You won't ever catch me going through a drive-through, even during a crisis. But restaurants with good food are my downfall.
Be kind to yourself
Truthfully, I think you have to learn to be forgiving of yourself at times like these, and also to realize that nourishing yourself with good food is one of many ways to heal yourself.
Healthy food can be so comforting. I loved my lentil soup and chicken & dumplings during this time, and I tried not to be too hard on myself if the kitchen was too much of a wreck for me to even do any real cooking. I know you aren't supposed to turn to food for comfort, but frankly, it was one of the few places I found comfort. So I really tried to focus on keeping it clean and healthy, even if I wasn't losing weight like I would have liked.
Be open to change
One of the things I'm learning as I continue to try to lose weight is that you absolutely have to be open and willing to change as a person. You can't lose a lot of weight and expect to be the same person at the end. It doesn't work. So being open to that, being willing to come out the other side a different person, is a vital component of a major change. This is something I'm only now realizing and starting to open up to.
I think everything I've been through over the past few years, including my divorce, has had me clinging onto the old me because change is scary. But it's also essential.
And just for the record, I'm not talking about changing your core beliefs or about going from being a sweet person to being a jerk. I'm talking about the emotional change and the change in daily living habits that have to happen for change to happen. Major change doesn't happen unless you change. And crisis has a way of changing you. You have to open yourself up to that change so that it becomes constructive instead of destructive.
Now that I'm standing on my own two feet, I'm realizing just how different of a person I am now, and that's a good thing.  Maybe that change happened under not-the-best of circumstances, but it happened. I think you have to allow that when you go through any sort of major life change.
Food can play such a major role in that change. It can literally hurt you or help you. But it should never be a source of guilt. You have to get to a place in your head where you view food as a means to heal yourself. It's not easy, to be sure. Particularly when cooking feels overwhelming as it did for me. I find that even something as simple as taping a note to the fridge to remind yourself to heal yourself with good foods can really help at times like this. It's all about your frame of mind and approach.
Take the time you need
It's so hard going through times of crisis and I believe that the key to surviving it is to get plenty of "me time" where you can really reflect on the best ways to take care of yourself and your body. Even if you have to lock yourself in the bathroom for 10 minutes and sit on the toilet to meditate and reflect (which I have done on several occasions), it's worth it to come back to yourself. Because it's only in those moments when you connect with yourself that you begin to realize how critical it is to be kind to yourself during these times. And being kind to yourself really does involve nourishing your body appropriately. Healthy food really does heal.