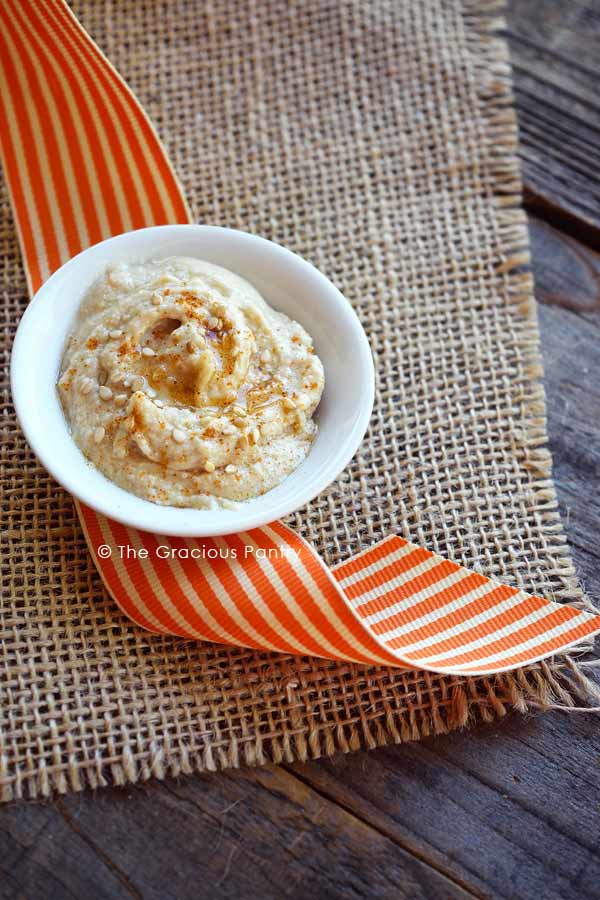 What seems like ages ago, I used to purchase a tahini sauce at Trader Joe's that I was absolutely in love with. I never stopped to read the ingredient list though until one day, I finally did. It sadly was not clean.
I was upset because… it's tahini!! How many ways can you pollute roasted, blended sesame seeds??? But apparently, it's entirely possible, so I went home pouting and not entirely happy with my beloved Trader Joe's. In the end, TJ's and I made up. After all, they do have shelf-life to consider and I was buying a pre-made product. I should know better!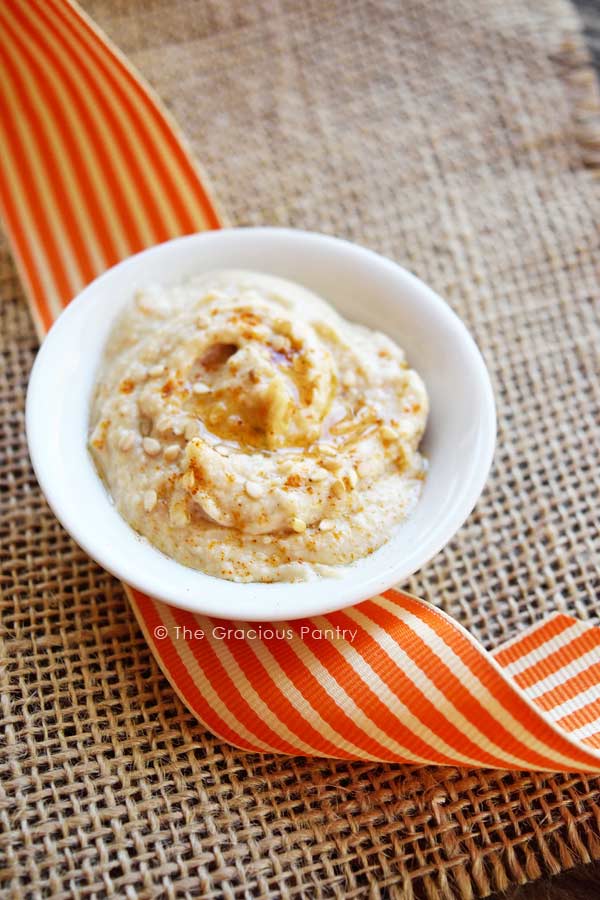 In the past, I have made tahini sauce from scratch. You can see that recipe here. But this recipe just becomes so much easier if you use ready-made tahini. Just be sure to read ingredients, because as you can see from my little story above, you never know!!
Serve this with veggies or even spread it over your morning toast (one of my favorite ways to enjoy this!) It travels easily and is perfect to pack in your lunch. Give it a try!
YOU MIGHT ALSO ENJOY:

Clean Eating Tahini Dip Recipe
Author:
Serves:
Approximately 3/4 cup
Ingredients
1/2 cup prepared tahini
1 1/2 tsp. garlic powder
1 tbsp. lemon juice
1/4 cup + 1 tbsp. water
2 drops pure liquid stevia (optional – reduces sharpness)
Instructions
Blend all ingredients together.
Chill for at least 1 hour in the fridge.
Serve.