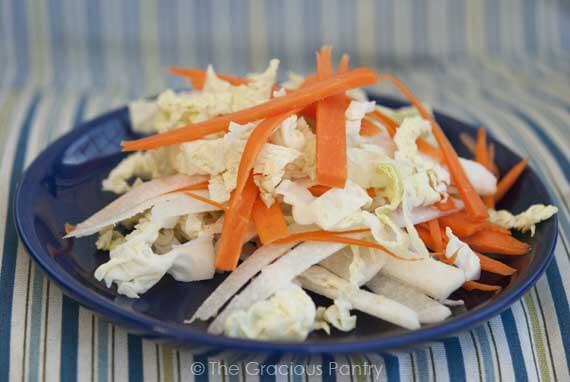 Welcome to the first official day of summer!
Tonight is the summer solstice, and this is the longest day of the year. I think that description is a bit deceptive, because we have the same 24 hours in the day. BUT, we do have the most minutes of sunlight in those 24 hours! According to one source, we'll have exactly 12 hours, 42 minutes and 33 seconds of said daylight, and the solstice will officially begin at exactly 11:03:25 pm. So lets not waste all that beautiful sunshine!
It is said that the Summer Solstice is a great time to eat vegetarian meals. Something cooling to the body as the heat begins to set in. Fresh, raw vegetables are a great way to go if you subscribe to this point of view. But even if you don't, who couldn't use a few more fruits and veggies in their day?
Note: I didn't use the strawberries, but I think they'd be really yummy here, so I included them in the recipe.
YOU MIGHT ALSO ENJOY:

Clean Eating Summer Solstice Salad
(Makes 4-6 servings)
Ingredients:
1 medium jicama, julienned or chopped
1/2 small Napa or Savoy cabbage, chopped (mine was just larger than the palm of my had – very small)
2 green, tart apples, julienned or chopped
1 large carrot, peeled and julienned or grated
1 (8 oz.) package fresh strawberries, cleaned and sliced (optional)
Directions:
Combine everything together in a large salad bowl and serve.