Clean Eating Summer Recipe Roundup – Recipes From Clean Eating Food Bloggers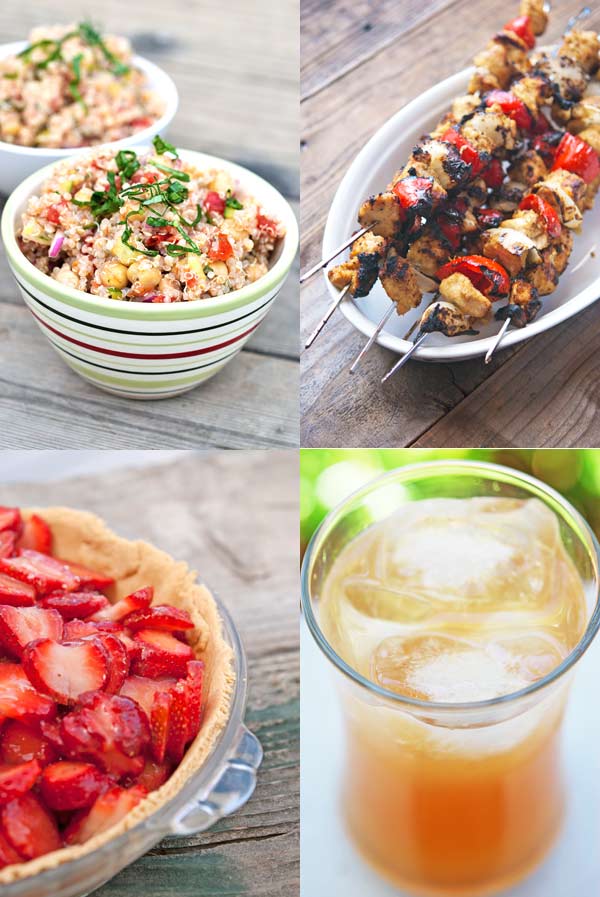 Welcome!
I' trying something a little different today! Blogging is all about community, and there is a very large, clean eating community out there. Especially among bloggers!
So I thought it would be fun to have clean eating bloggers from around the web (and world!) link up their favorite, clean eating summer recipes.
Please note that some bloggers may have different ideas on what clean eating is, so if a recipe doesn't fit your particular brand of clean eating, it's okay. Be kind and move on to the next recipe.
I hope you enjoy the collection! It will grow over the next 7 days. So check back for more recipes! 🙂
Note to bloggers: Please be sure your recipes are, in fact, clean. 100% whole grain, only unprocessed sugars such as honey (brown sugar is processed!), etc. Thanks! Also, this roundup will be successful if you share it with your readers after placing your link. Please tweet, Facebook, and even pin this roundup so we can all share our recipes with a wider audience. Thanks!