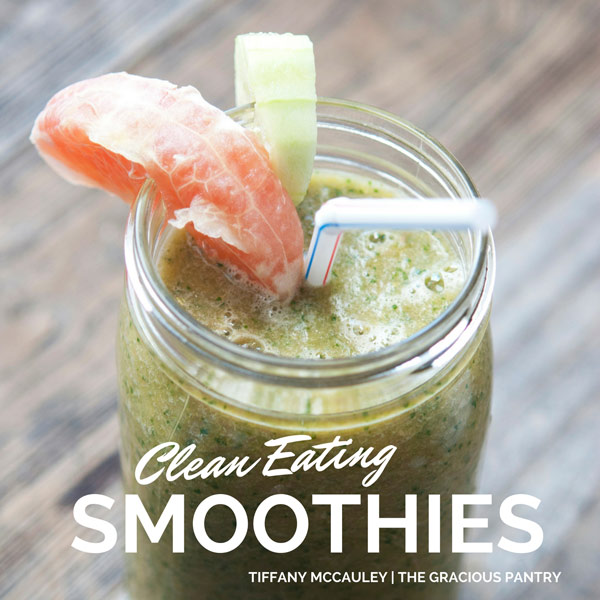 Breakfast can be quick and easy with these simple and delicious smoothie recipes. Just blend and go!
This ebook is a collection of all the smoothie recipes on this blog to date. I put everything into one handy ebook for quick and easy reference. I hope you enjoy my smoothies!
All eBook sales are final. File delivered via email in pdf. format.
Recipes Included:
Clean Eating Strawberry Oatmeal Smoothie
Clean Eating Triple Berry Watermelon Smoothie
Clean Eating Green Lemon Pineapple Smoothie
Clean Eating Lemon Buttermilk Smoothie
Clean Eating Green Tea Mango Smoothie
Clean Eating Super Berry Smoothie
Clean Eating Super Nutrient Smoothie
Clean Eating Mango Chia Smoothie
Clean Eating Raspberry Coconut Smoothie
Clean Eating Chocolate Milkshake Smoothie
Clean Eating Cinnamon Apple Smoothie
Clean EatingTropical Pineapple Breezes Smoothie
Clean Eating Blueberry Banana Smoothie
Clean Eating Coconut Banana Smoothie
Clean Eating Peanut Butter And Banana Smoothie
Clean Eating Peach Smoothies
Clean Eating Coconut Milk Smoothie
Clean Eating Kiwi Coconut Smoothie
Clean Eating Pumpkin Smoothie
Clean Eating "Not-So-Green" Green Smoothie
Clean Eating Strawberry Smoothie
SaveSave
SaveSave