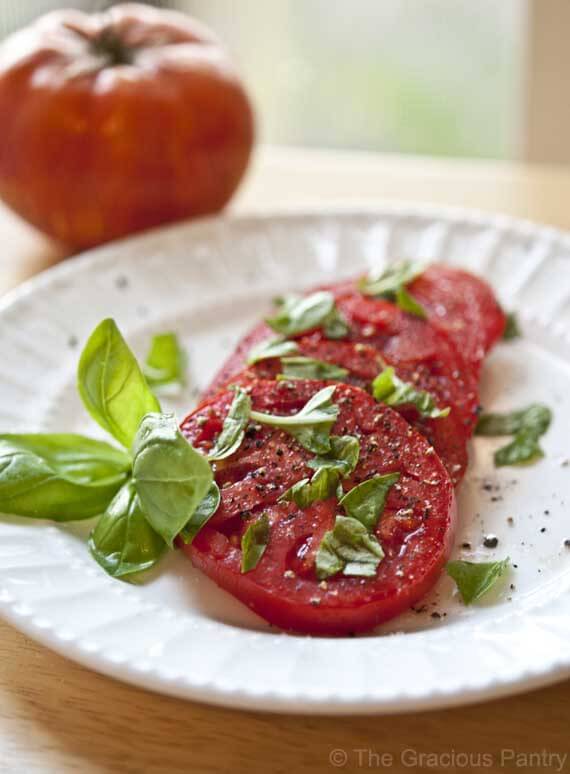 I love simple snacks. The kind that take minimal preparation, but still really pack a flavorful punch.
This one is light, breezy, refreshing and perfect for the coming summer months.
I first learned to eat raw tomatoes like this when I was just a young girl. A friend had me over to play and her mom made these for us. The tomatoes she used were from her garden and were still warm from the summer sun.
While there is nothing extraordinary about this story, it's a memory that will stay with me for a lifetime. The moment I bit into those warm, salty, peppery tomatoes, I just knew I would never eat raw tomatoes any other way again. And needless to say, I was a permanent fixture in that kitchen for most of the summer. In fact my friend joked that I should just move in.
I almost did!
YOU MIGHT ALSO ENJOY:

Clean Eating Sliced Basil Tomatoes
Ingredients:
1 ripe, large, heirloom tomato
1 sprig fresh basil
Black pepper to taste
Salt to taste
Directions:
Slice the tomato.
Lay the slices out and sprinkle them with basil, salt and pepper. Serve.