It's easy to forget veggies sometimes. We get busy and grab a piece of toast or a few almonds to tide us over. Vegetables can require a bit of prep every week, so it's easy to see how they would be easily forgotten if you also forgot to prep them! But not to worry. I'm here to remind you!!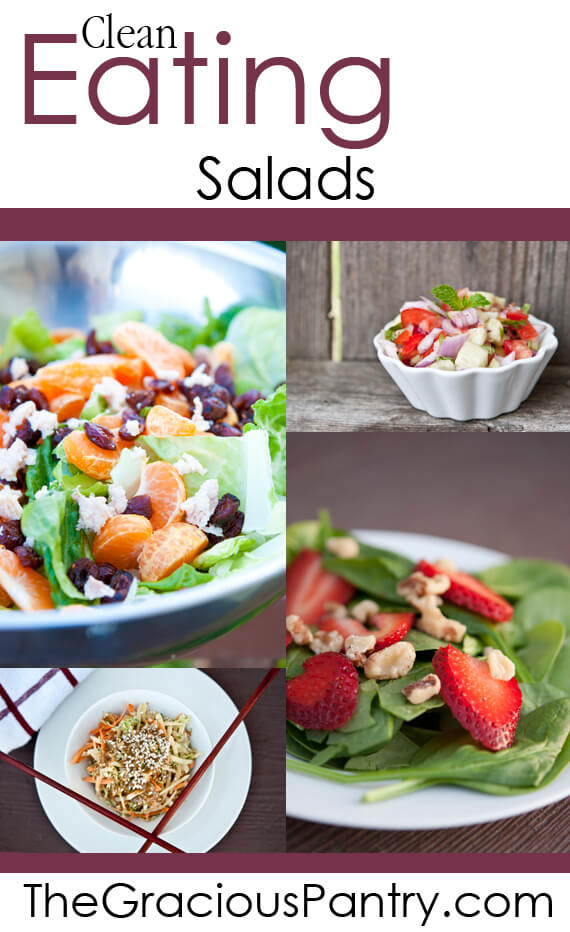 Beginning today, I challenge you to eat 1 clean eating salad per day. And not a little side salad either. Make it a main affair! Get as many veggies in there as you possibly can and top it off with a nice clean salad dressing. I've got a bunch of dressing recipes here. Need ideas for salads in general? Check out all my salad recipes here!
What do you say? Are you in?
If so, I put a little something together that might make like a bit easier for you. I have collected every salad recipe I have on my blog and put them all into one easy-to-use ebook! One download and you'll have 54 recipes for different types of salads and salad dressings. Told you it was easy! You can read more about it or purchase the ebook here.
SaveSave