Here in Sonoma county I'm fortunate to enjoy breathtaking views just about everywhere I look. It's not something I ever take for granted. There are vineyards everywhere and farm land as far as the eye can see. Much of it is even organic farm land, which is all the better in my book!
I tend to buy a lot of pumpkins before Halloween. Probably because Mini Chef and I go to so many pumpkin patches each year. We love them and we just cannot seem to stay away. The last one we went to before halloween was extra special however. The patch was at a creamery, and just beyond the patch itself was where they kept all the pregnant cows.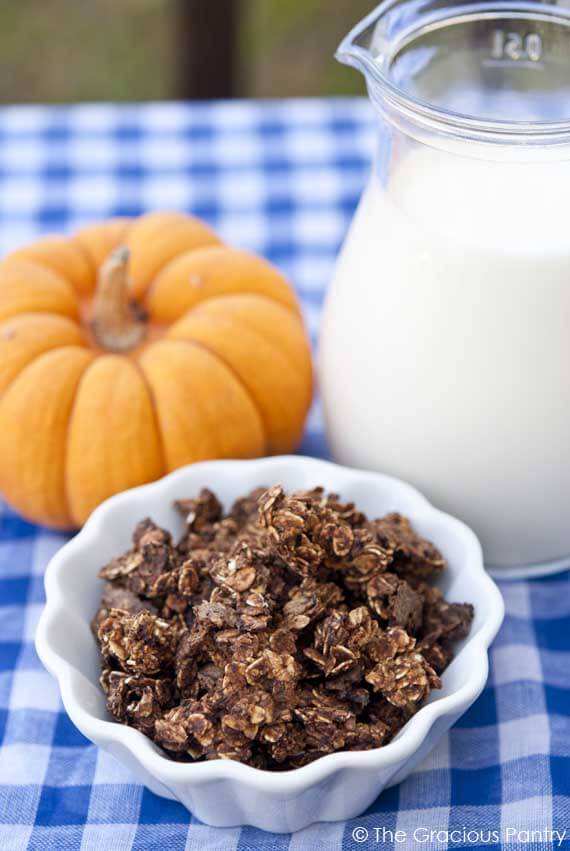 We were blessed enough to be there when a cow was giving birth to a calf. A life lesson that Mini Chef will never forget. We sat in awe as we watched the little feet come out first, then the head, and then the rest. It plopped on the ground like a fish. The mother then proceeded to lick her newborn calf for the next two hours.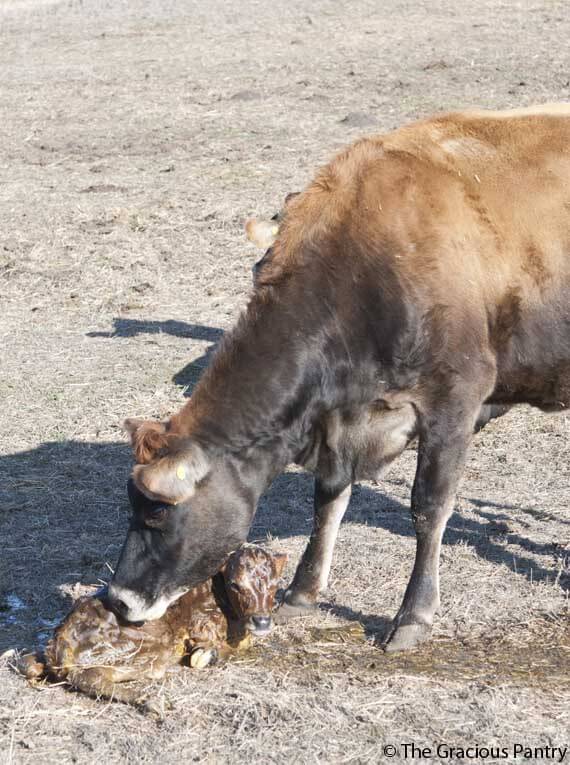 And what was even more of a blessing was that, on our way home, we stopped by to see the baby one last time and got to watch it take it's first shaky steps. An amazing experience to be sure!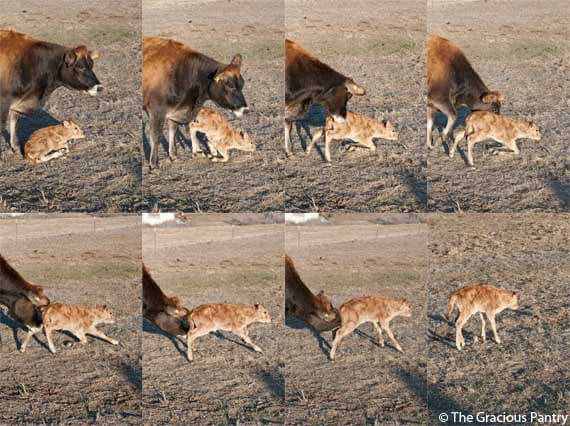 We did manage to come home with a pumpkin. Our last pumpkin of the season. And next I'll be getting to work cooking, pureeing and freezing all that pumpkin! (The ones we don't carve.)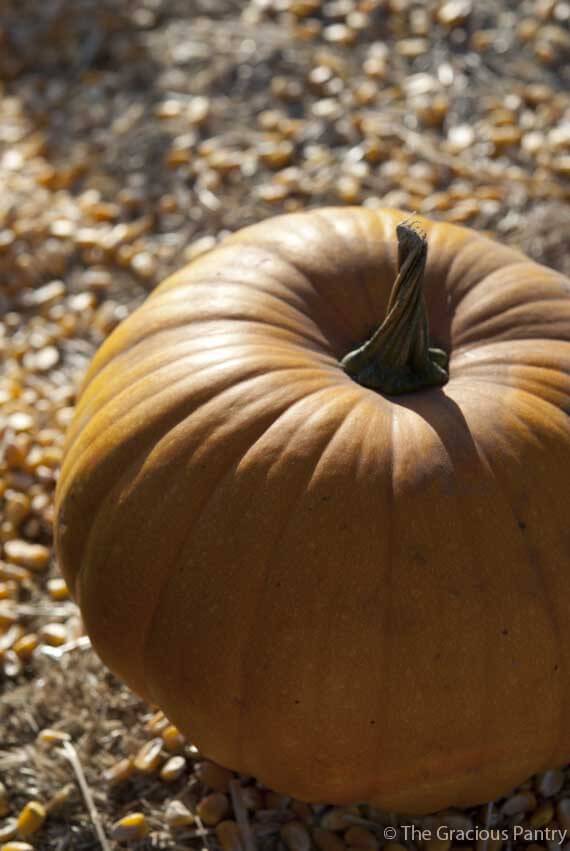 If you find yourself with a lot of pumpkin as well, here's one recipe to help you use it up!
Recipe Notes: This will look a little burnt when done. But it's just the pumpkin, molasses and spices that get brown in the oven. You may have to play around a bit with the cooking time, and keep stirring this occasionally to turn the oats as best you can. This will dry into clumps. I highly recommend letting it sit in the milk for a few minutes before eating. You save a tooth and it just tastes better all the way around.
MORE HEALTHY GRANOLA RECIPES: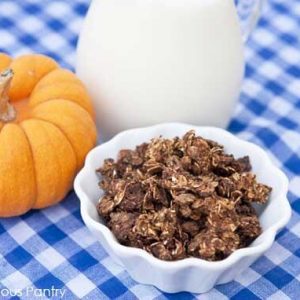 Ingredients
1

cup

traditional oats

1/4

cup

pumpkin puree (not pumpkin pie filling)

1/4

cup

unsweetened apple sauce

1

tbsp.

unsulphered molasses

1

tsp.

pumpkin pie spice (see link above), no sugar added if purchased
Instructions
Bake at 300 F. for approximately 40-50 minutes. It could need as long as 70 minutes if your oven is not properly heated before putting it in. I took this out after about 30 minutes and broke everything apart and stirred it around, then put it back in for the remaining time.