Protein Packed Breakfasts Meal Plan
This post may contain affiliate links. Read my
Privacy Policy.
As an Amazon Associate I earn from qualifying purchases.
Need a Protein Packed Breakfasts Meal Plan? Look no further!
Need protein first thing in the morning in order to get a proper start to your day? Then this is the breakfast meal plan for you!!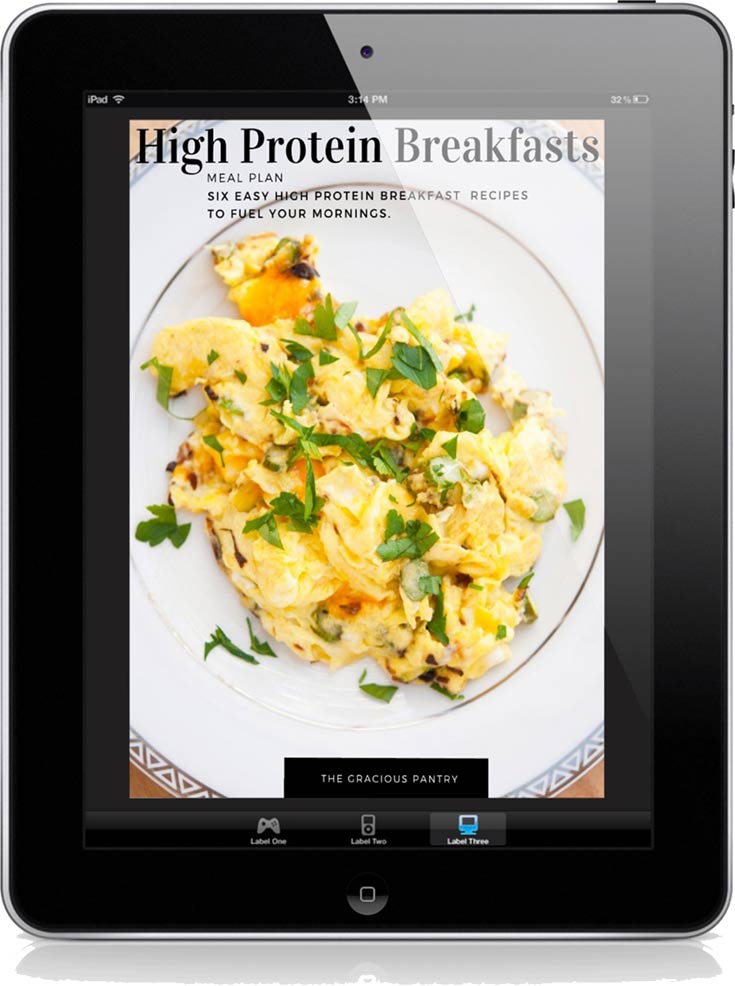 Clean Eating Protein Packed Breakfasts Meal Plan
The best part is, there are two types of recipes on this plan.
So what are the two types of breakfast recipes you'll find in this digital download?
1. Recipes you can make quickly in the morning.
2. Recipes you can make ahead, and freeze in portioned sizes for fast, easy grab-n-heat breakfasts!
It's a wonderful meal plan if you like to meal-prep ahead of time, but can also be used by those who don't yet do any prepping. Making just one or two of these ahead of time will keep your freezer stocked with clean, healthy, quick and easy breakfasts for busy mornings!
NOTE: All meal plan sales are final. Meal plan is delivered via email with a download link and is in pdf format. Download link expires 3 days from purchase. Meal plans are not based on any specific caloric intake or dietary needs. You must make your own adjustments for your own dietary needs.