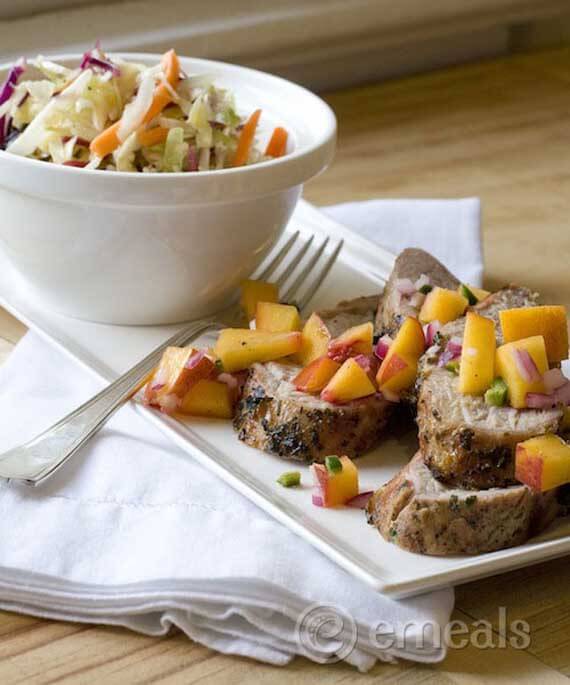 Are you wondering what to prepare for Valentine's Day? I've got a delicious idea for you!
I'm working with eMeals to bring you even more clean eating recipes, and this one just looked too good to pass up. Call me crazy, but that photo just screams Valentine's Day dinner, don't you think?
This recipe is Paleo friendly, but if you prefer to add grains, a nice side of brown rice would be perfect with this. Add a little candle light and some soft music, and you've got a recipe for a very romantic evening! And for dessert, you could try some Chocolate Fondue or even some Chocolate Turtles. Sounds like a wonderful evening to me!!
I do need to mention that this is an eMeals recipe and if you click on this eMeals link (affiliate link) and subscribe to eMeals, I will make a small commission from the sale. But if you do subscribe, you'll get amazing, simple and delicious and clean eating meal plans that include recipes like this one in your email every week. What's not to love?
YOU MIGHT ALSO ENJOY:

Clean Eating Pork Tenderloin with Peach Salsa and Peppery Slaw
Ingredients:
1 pound pork tenderloin, trimmed
2 tablespoons chopped fresh parsley, divided
1 tablespoon lemon zest
1 tablespoon minced garlic, divided
1 ½ teaspoons olive oil, divided
¾ teaspoon kosher salt, divided
¾ teaspoon black pepper, divided
1½ cups chopped fresh peaches (frozen and thawed work too)
¼ cup chopped red onion
2 tablespoons lemon juice
1 tablespoon chopped fresh jalapeno
2 cups angel hair slaw
1 cup shredded carrots
⅓ cup cider vinegar
3 tablespoons extra virgin olive oil
1 teaspoon red pepper flakes
¼ teaspoon ground red pepper
Salt and pepper to taste
Directions:
Preheat grill to medium-high heat. Combine 1 tablespoon parsley, lemon zest, 2 teaspoons garlic, 1 teaspoon oil, ½ teaspoon salt, and ½ teaspoon pepper in a small bowl. Rub mixture evenly over pork. Let stand 30 minutes at room temperature. Grill pork 20-22 minutes or until desired degree of doneness. Remove from grill and let stand 15 minutes before slicing.
To prepare salsa, combine peaches, red onion, lemon juice, and jalapeno in a bowl. Stir in remaining 1 tablespoon parsley, 1 teaspoon garlic, ½ teaspoon oil and remaining ¼ teaspoon each salt and pepper.
Combine slaw and carrots in a bowl. In a separate bowl, combine vinegar, extra virgin olive oil, red pepper flakes, ground red pepper, and salt and pepper to taste. Pour vinegar mixture over cabbage mixture and toss to combine; let stand 30 minutes.
Serve peach salsa over pork and slaw alongside.
Number of servings (yield): 4