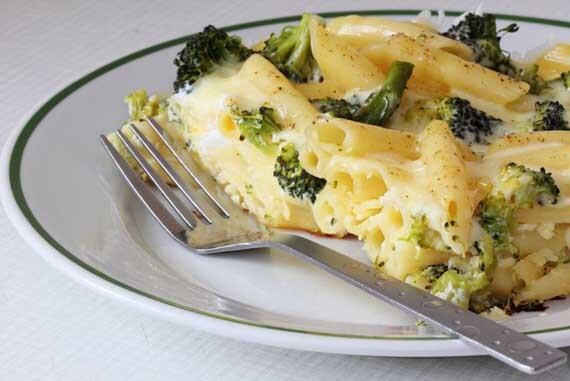 I don't know about you, but I LOVE finding new cookbooks. I read them like some people read novels. From cover to cover, word for word, until I've visually devoured the entire thing. A good cookbook, in my humble opinion, is one of the finer things in life.
A while back, I was sent a copy of a cookbook to review. (For free, I wasn't paid to write this post.)
I started at the front of the book as I usually do, but didn't make it to the actual recipes as quickly as I have with other books. You see, I've read a ton of cookbooks that focus on healthy eating and the majority seem to simply regurgitate the same information on how to be healthy and eat healthy. Drink water, eat fruits and veggies, watch your fat intake, and so on. But this book was very different.
The first 76 pages of this book was some of the most refreshing information I've read in a cookbook in a long time. It covered everything from detoxing and building up your immunity by natural means to avoiding genetically modified foods and information on how to choose the healthiest foods you can when shopping. There is even a wonderful little blessing on page 76 that will fit with almost anybody's belief system.
This book, while stuffed full of delicious recipes, is also about a holistic approach to food. An approach filled with respect for the food that nourishes us, and the bodies that work so hard for us on a daily basis. This is truly a "healthy living" book at it's finest.
While not every single recipe in the book falls under clean eating guidelines, the majority of them do. And even the ones that don't are still very healthy and nutritious recipes. All in all, a fabulous book from start to finish.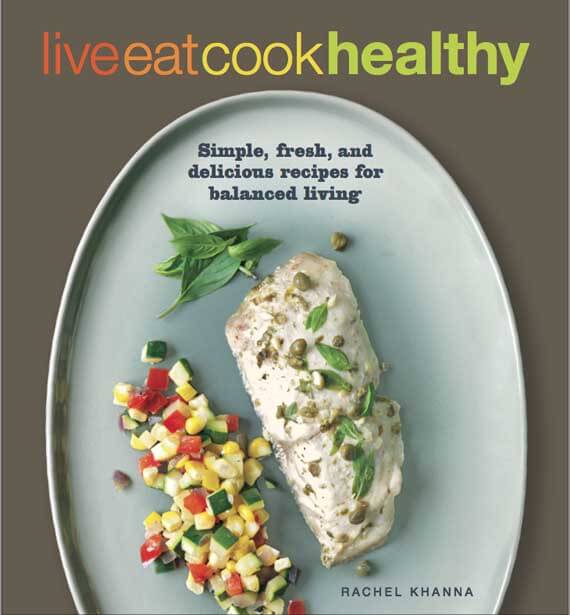 DISCLAIMER: I was not paid to do this review. However, I do make a portion of any sales via the link below. This money goes towards keeping this blog running and purchasing the food for creating the recipes I post here.
You can find Live Eat Cook Healthy: Simple, fresh and delicious recipes for balanced living
on Amazon.com.
The author, Rachel Khanna, was kind enough to supply me with this original recipe from the book for you to try. I don't usually cook with wine, but I know some of you do, and this sounded like a wonderful dish.
YOU MIGHT ALSO ENJOY:

Clean Eating Gluten Free Penne with Broccoli Rabe and Ground Lamb
Ingredients:
1lb. ground lamb
1 tsp. sea salt
1 tsp. freshly-ground black pepper
1 tsp. fresh rosemary, chopped
1/2 tsp. garlic, finely chopped
2 Tbsp. white wine
3 bunches of broccoli rabe, trimmed
4 Tbsp. extra-virgin olive oil
1 tsp. garlic, finely chopped
1 tsp. sea salt
1/2 tsp. freshly-ground black pepper
2 Tbsp. butter
4 Tbsp. Pecorino Romano cheese, grated (more, if desired)
1 1/2 lbs. gluten-free penne pasta
Directions:
Combine ground lamb and next 5 ingredients in a bowl. Mix until well-combined.
Cover and refrigerate 6 hours or overnight.
Trim the broccoli rabe stems. Bring a large pot of salted water to a boil and boil the broccoli rabe until tender, 4-5 minutes. Drain in a colander.
When broccoli rabe is cool, chop.
Bring another large pot of salted water to a boil.
In the meantime, put the lamb mixture and 4 Tbsp. water in a large saute pan and heat over medium heat. Use a wooden spoon to break up the ground meat. Allow the water to evaporate and the meat to brown slightly. Add another tablespoon of water to the lamb mixture to loosen any pieces stuck to the bottom of the pan.
Add the olive oil and garlic. Saute garlic for 3-4 minutes. Add broccoli rabe and season with salt and pepper. Cook for an additional 2-3 minutes.
When the pasta water is boiling. Add the penne and cook according to package directions. When the pasta is cooked, drain it in a colander.
Return the pasta to the pan and add the lamb and broccoli rabe mixture, butter and and Pecorino Romano cheese.