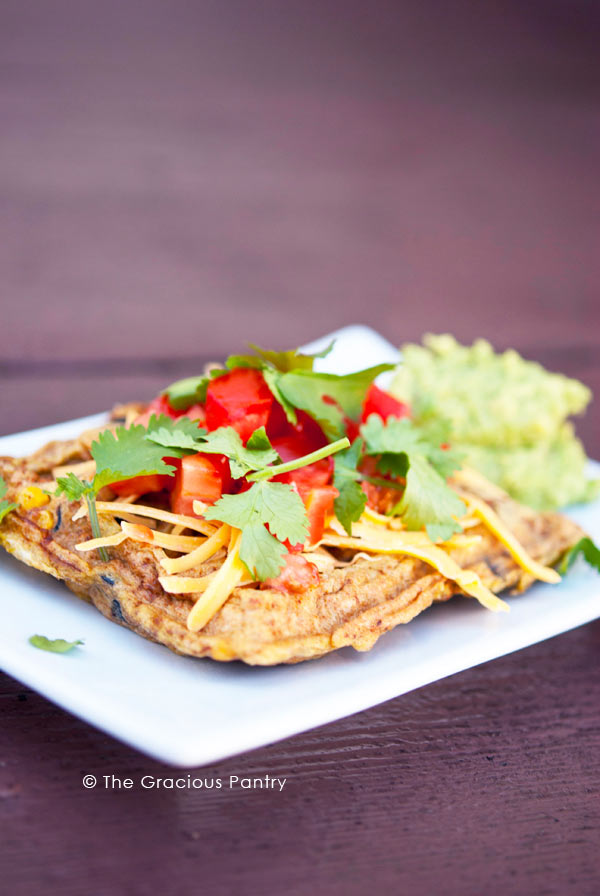 So I promised you guys I'd do more recipes for these waffle omelets and I like to keep my promises. You also know I have a serious love for any Mexican-style dish. So this recipe was a match made in heaven!
I really work to keep breakfast interesting some days. But recipes like this make it just a little too easy much of the time. And thank goodness for that! Plus I got a new waffle iron for Christmas that I'm absolutely in love with. So I was a very happy girl in the kitchen the other morning when I made these.
These are great because you can freeze them, pop them in the toaster and be out the door. Or, you can warm them in a toaster oven, and slather them with clean toppings for a more casually paced morning. Either way, it's great to have something really flavorful to get your day started.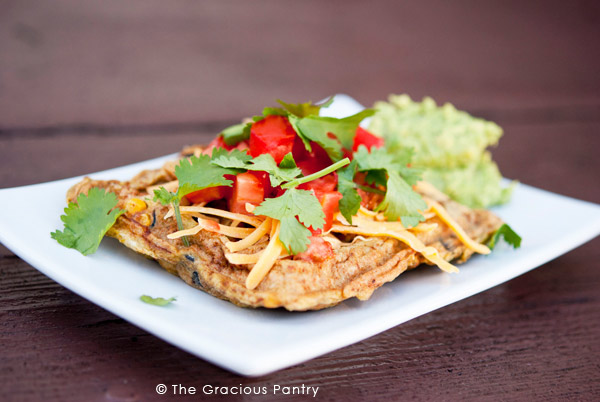 YOU MIGHT ALSO ENJOY:

Clean Eating Mexican-Style Waffle Omelets
(Makes approximately 6 standard waffles)
Ingredients:
6 whole eggs, large
1/4 cup sliced olives (optional)
1/2 cup organic, frozen corn.
1 tsp. garlic powder
1 tsp. ground cumin
1 tsp. onion powder
1 tsp. chili powder
OPTIONAL TOPPINGS:
Fresh, chopped tomatoes
Fresh cilantro
Hand grated cheddar cheese
Guacamole or Greek yogurt
Directions:
In a medium mixing bowl, combine all the waffle ingredients and whisk thoroughly to blend.
Oil your waffle maker and pour the batter in like you would with regular waffles.
If you will be freezing these, be sure not to overcook them as they will cook a bit further when in the toaster. But do be sure they are fully cooked.
Top with optional toppings and breakfast is served.
Preparation time: 15 minute(s)