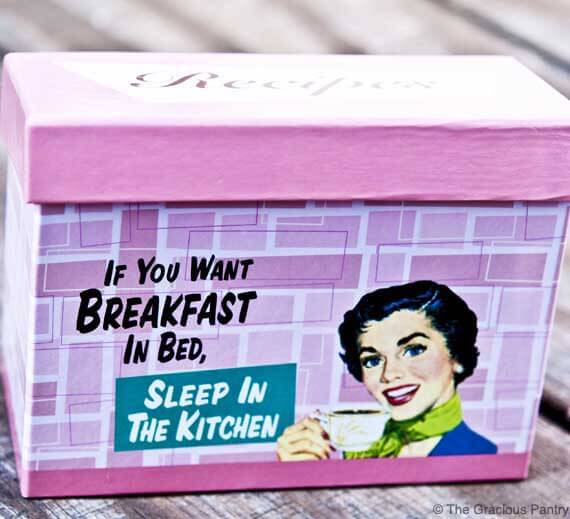 I get a lot of emails from people asking about menu planning. What the best methods are, and how to get started keeping track of it all.
Admittedly, I do remember being overwhelmed in the beginning. There is so much new stuff to learn, labels to read and meals to plan that it's easy to get lost in all of it. But it doesn't have to be that way!
I'd like you to meet your own personal, clean eating menu planner! This little lady does all your work for you, and all for the price of a cheap recipe box from your local craft store. (I think this one cost me $5.)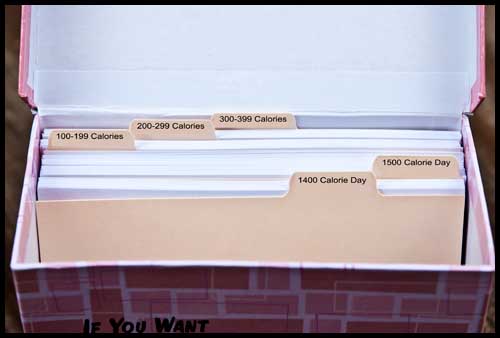 Yes, I know calorie counting isn't really a popular method in clean eating. And the truth is, I don't count calories all that often any more. But coming from a background of being an overeater and binge eater, I personally find that this method really helps get me on track when I feel myself start to slip.
HOW I USE THE MENU PLANNER
I have two different days calorically speaking. Those are the first two days you see in front there. The last three tabs are basically recipes off my site. I have them arranged by how many calories one serving is for any given recipe.
OTHER WAYS TO USE THE MEAL PLANNER
If calorie counting is not your thing, then set up your tabs for daily meal plans and individual meal ideas.
All you have to do is write down what you've eaten for the day on a recipe card, stick it in your box, and forget about it. Do this every day for a month, and you've got yourself a nice little collection of meal plans for those days when you just cannot figure out what to eat!
And if you need a little help getting started with meal plans, check out my Menus section. That should get you off to a nice start!