There is a highway near my house. It's a long stretch of road with lots of fields, cows and farms flanking each side along the way. Somewhere in the middle, on the right hand side is a small little fruit stand. A tiny shack with a large window and counter.
There is a small farm right behind this shack with large fields of strawberries. These berries get picked and sold, right from the fields and tend to make it home and into my fridge on a fairly regular basis. These strawberries are marvelous. Sweet, juicy and local. You can't beat it!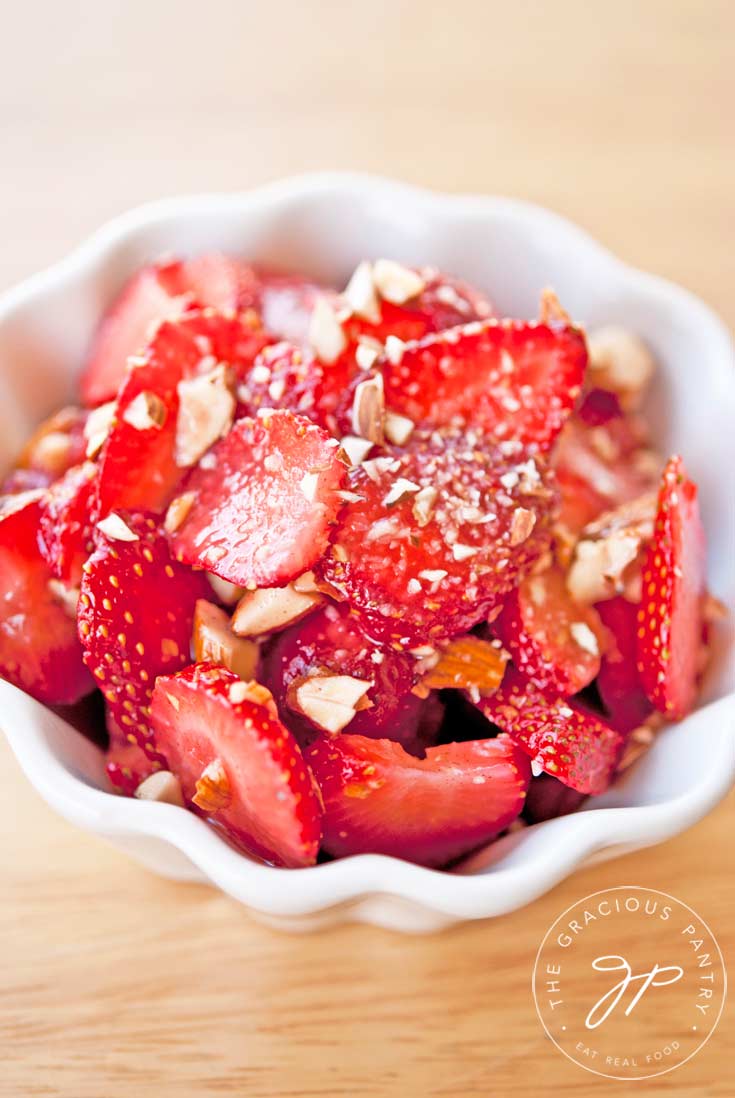 At my last pit stop there, my eyes were a bit larger than my stomach so I "magically" ended up with a very large supply of strawberries, blueberries, apricots and cherries.
Because it would be a complete crime against nature to allow such delicious berries to go to rot from not eating them fast enough, I got busy and made a strawberry salad.
I had a big bowl of it sitting on the counter when Mini Chef got home from school that day. I got him settled in and then sat down for about 10 minutes to finish up a project, not realizing that he was about to quietly sneak off into the kitchen while I was preoccupied.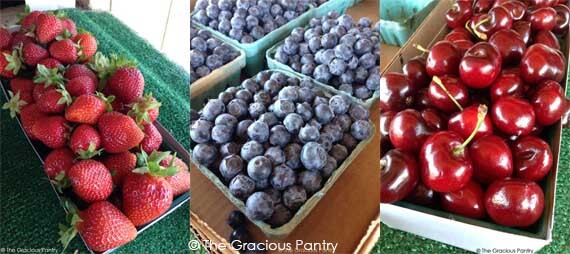 When I got up again, I went into the kitchen and noticed that the majority of the strawberry salad was missing. And not surprisingly, Mini Chef was not very hungry for dinner that night, despite his strawberry eating denials. (He likes to think he's sneaky.)
So I ended up only being able to enjoy a small portion of this salad, but it was absolutely delicious and perfect for any summer gathering.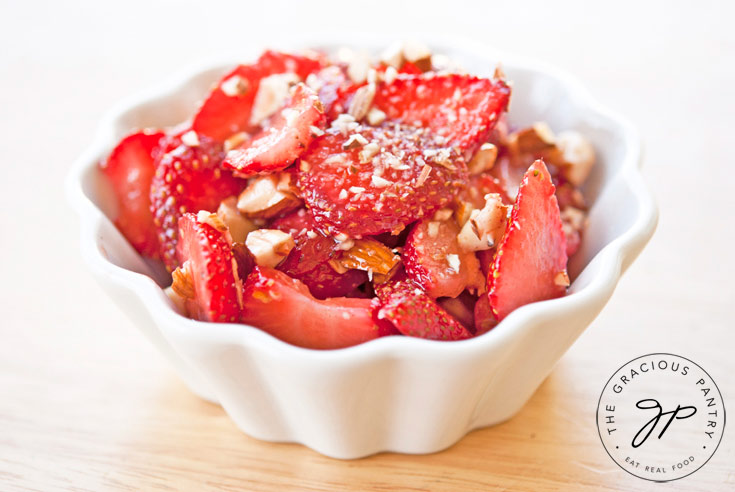 Recipe from the Gracious Pantry archives, originally posted 6/16/14.
YOU MIGHT ALSO ENJOY: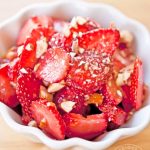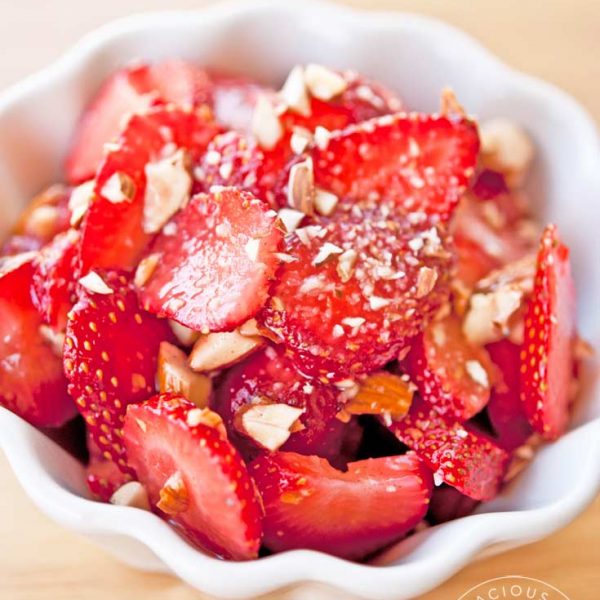 Clean Eating Maple Strawberry Salad
Ingredients
1

lb.

strawberries, cleaned and sliced

1/4

cup

chopped, raw almonds

1/4

tsp.

ground cinnamon

1/2

medium

lemon, juiced

1/2

tsp.

pure vanilla extract

1

tbsp.

pure maple syrup (or more if your berries are not sweet. Adjust to taste)
Instructions
In a large mixing bowl, combine all ingredients and stir well to combine.

Note that this salad will not stay fresh for days. It's best to make this as close to serving it as possible.