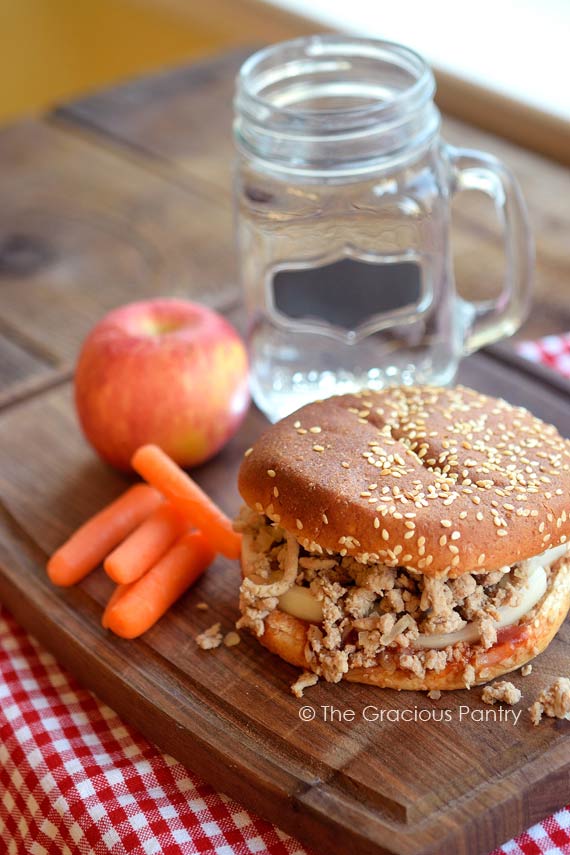 I have never had one of these loose meat sandwiches, but apparently, they are a thing. And after looking at a few different recipes, I got a pretty good feel for what the flavor was supposed to be like.
In making a clean version of this, I had to back off many of the ingredients that give intense flavor. Ingredients such as bouillon cubes and Worcestershire sauce. So this sandwich, while delicious, is definitely more mild in flavor.
That being said, Mini Chef had NO problems scarfing this down. I did a low carb version for myself and just made a Maid-Rite "salad" out of it with some pickles and chopped onions.
To me, it was very close to a sloppy joe recipe, just without the tomato paste added during cooking. But then, you kinda make up for that if you add ketchup to your bun, so all in all, I'd say this is basically the first cousin of the sloppy joe.
We paired it with some baby carrots and some of my Thousand Island Dressing for dip. It made a lovely, quick dinner and was actually pretty darn filling. All in all, I'd definitely make this again!
YOU MIGHT ALSO ENJOY: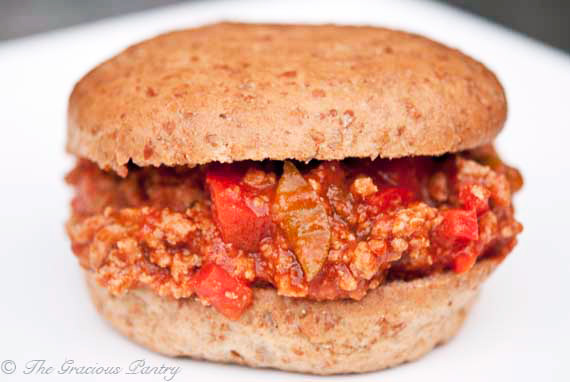 Clean Eating Sloppy Joe's – A classic sandwich everyone will love!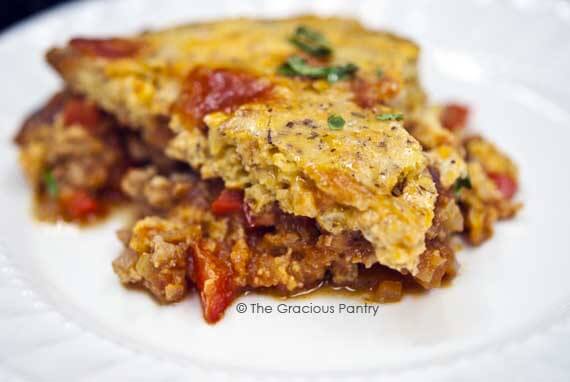 Clean Eating Sloppy Joe Skillet Casserole – This delicious casserole is also low in carbs!

Recipe adapted from: The Slow Roasted Italian
Clean Eating Maid-Rite Sandwich Recipe
Author:
Ingredients
2 tbsp. dried minced onion
1 tbsp. oil
3/4 cup chicken broth
2 tbsp. apple cider vinegar
2 tbsp. coconut aminos or soy sauce
1/4 tsp. ground cinnamon
2 tbsp. coconut sugar (Sucanat works too) OR 1/8 tsp. pure liquid stevia
1 lb. ground turkey (beef works too if you prefer)
4 clean burger buns
Instructions
In a large skillet, combine the dried onions, oil, chicken broth, vinegar, coconut aminos, cinnamon and sweetener. Bring to a boil and immediately reduce to a simmer. Cook for about 5 minutes to rehydrate the onions a bit.
Add in the ground turkey and stir constantly to break up the meat as it cooks.
Once the liquid is mostly gone and the meat is cooked through, spoon the meat onto your burger buns or clean bread and top as you would a burger. Suggestions include: ketchup and mustard, onions, pickles or even cheese.