Healthy Lunch Ideas for Kids and Families at Home or for School
Even the Pickiest Eaters Will Love These healthy Lunch Ideas
Need healthy lunch ideas that are both packed with nutrition and easy to make for home, school or on the go? You're in the right place. These delicious meal ideas are packed with tons of healthy ingredients and nutrients that will power you up for the second half of your day.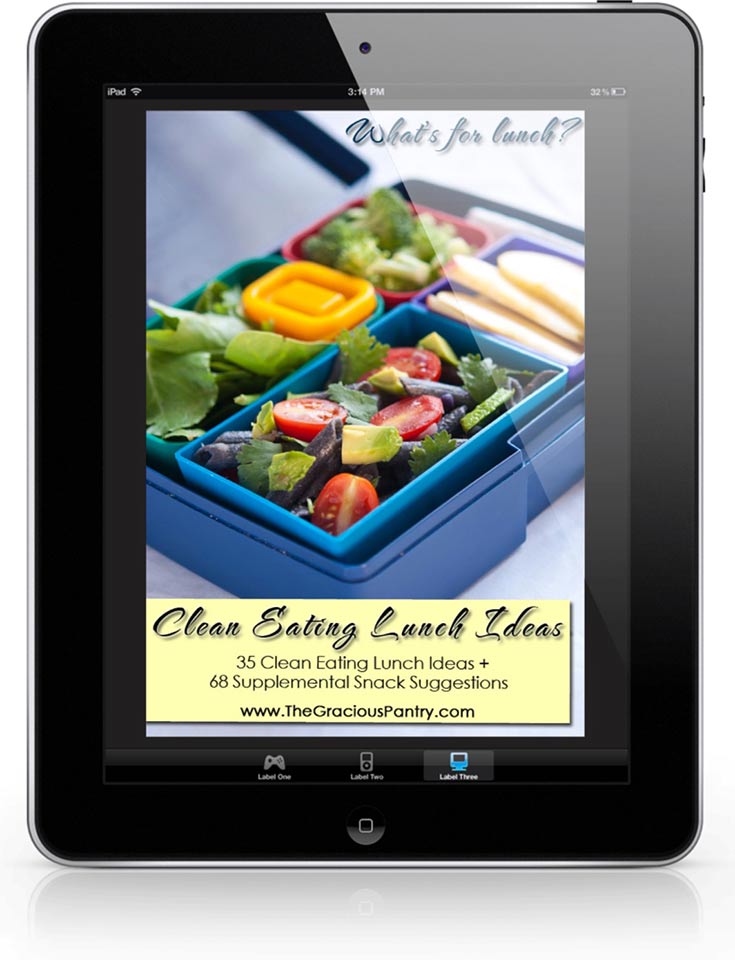 $6.00

When it comes to preparing lunches for kids and teens at school or for yourself when you're busy on the go, it can feel like a chore. And figuring out healthy AND delicious mid-day meal ideas when you're at home can get monotonous after awhile.
From homemade tomato soup and easy pesto pasta to pita sandwiches and whole grain gold fish crackers, these meal ideas go beyond your typical sandwich and salad. These meal ideas are great for picky eaters, or for kids eating on the go.
And whether you're prepping these meals for your kids or packing an on-the-go lunch for adults, these recipes are quick, easy and delicious.
The struggle is real for families who want quick, easy and delicious meals. That's why I am sharing my lunch ideas for 35 lunch options and 68 snack ideas with you. It's designed in a calendar format to help you plan, prep and eat!
Packing lunches during the school year, or serving lunch every day at home is a fantastic way to save money, but it sure can get boring and monotonous. So I came up with a long list of lunch and snack ideas. Enough to carry you through an entire month without getting bored!
This is not a meal plan.
This is a list of lunch ideas in calendar format. It is not based on any particular dietary needs other than all suggestions being clean/healthy. Please apply your own dietary needs to this list and adjust accordingly.
NOTE: This sale is final and via PayPal. Digital download is delivered via email with a download link and is in pdf format. Download link expires 3 days from purchase.
For more digital downloads, meal plans and eCookbooks, visit my online shop here.
Buy Now!