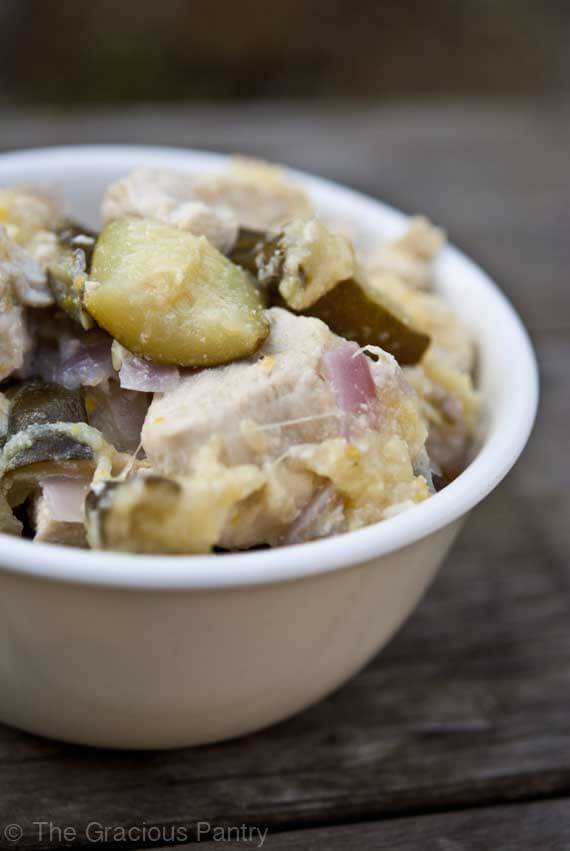 I've been on a roll with the chicken lately. Not sure why really, except that it's a new year and chicken seems to be a healthy option. Or maybe I just like chicken…
Either way, I'm always proud of myself when I come up with these types of dishes for dinner because I know my munchkin is getting a good, nutritious dinner. Not that he doesn't usually, I guess chicken just does seem healthy. Or maybe I'm just weird. That's always a possibility.
YOU MIGHT ALSO ENJOY:

Clean Eating Lemon Zucchini Chicken
(Makes 8 servings)
Ingredients:
2 pound raw, boneless, skinless chicken breasts, cubed
1-1/2 pound zucchini, cubed
1 medium red onion, chopped
1 tablespoon olive oil
Juice of 2 lemons
Zest of 1 lemon
1 tablespoon garlic powder
Directions:
Saute' the onion in the olive oil.
Add in the chicken, zucchini, lemon juice and zest and the garlic powder.
You will end up with a lot of water in the pan from the chicken, zucchini and lemon juice. If you have to remove some, feel free. Otherwise, just let it cook out as you cook the dish.
Allow to cool slightly and serve.
Note: This would be yummy with brown rice.