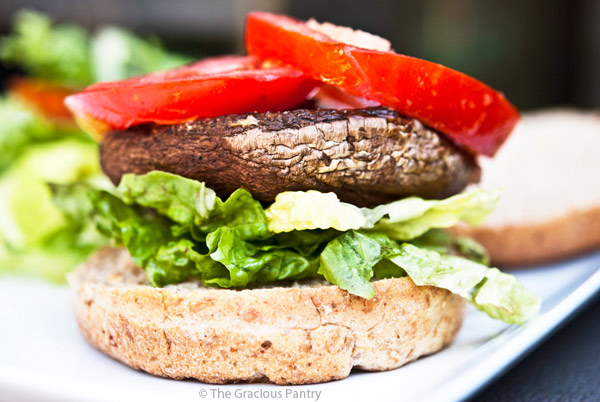 Some burgers are just meant to be a summer time favorite, and these are one of them.
Hot off the grill, these puppies are a perfectly light dinner that will fill you up without sitting in your tummy like a ton of bricks.  I love these burgers.
They are quick and easy to prepare and have a nice, summery, lemon flavor to them that is perfect for a hot summer evening barbecue.
Even though my husband has not continued with being vegan, these are definitely a favorite of his. I think I could feed these to him every night for dinner and he would be a happy camper.
Mini Chef, on the other hand, prefers turkey burgers. But I'm okay with that. The nice thing about grilling is that you can put a wide variety of things on the grill at the same time. Everyone gets what they want. Everyone is happy.
P.S. – The burger buns pictured above are by Alvarado Street Bakery. Clean and oh so yummy! (And no, they didn't pay me to say that. They are the only clean bun I can find. Good thing they are tasty!)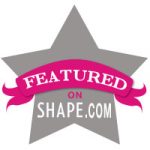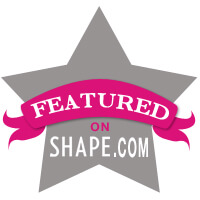 This recipe featured on Shape.com!
YOU MIGHT ALSO ENJOY:

Clean Eating Lemon Portobello Mushroom Burgers
(Makes 4 servings)
Ingredients:
4 Large portobello mushrooms
2 tablespoons olive oil
1 tablespoon garlic powder
1 tablespoon onion powder
1/2 cup lemon juice
Zest of 1 lemon
Directions:
Place all ingredients in a disposable plastic bag and gently move everything around in the bag so the seasoning gets evenly distributed over the mushrooms.
Place on the bbq and cook until the mushrooms are very soft and easily sliced.
Assemble your burger to your liking. That's it!