Clean Eating Kiwi Coconut Smoothie Recipe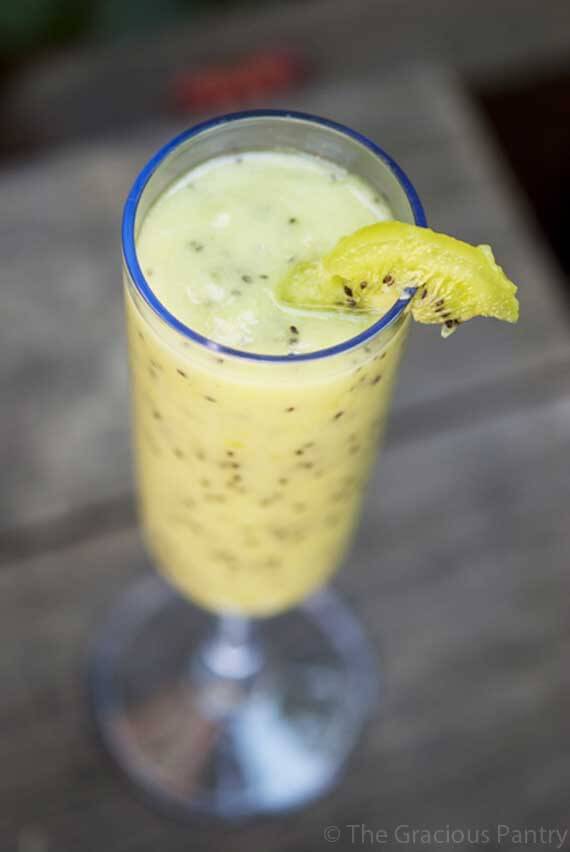 If you're looking for a new twist on your clean eating fruit smoothies, look no further! This kiwi coconut combination is the perfect summer smoothie flavor. Tropical and refreshing, even the kids will be asking for seconds!
Kiwi is packed with vitamin c and other good-for-you nutrients. It's crazy delicious and a perfect start to the morning!
YOU MIGHT ALSO ENJOY:

Clean Eating Kiwi Coconut Smoothie
Author:
Ingredients
4 Kiwi, skin removed
1/4 cup light coconut milk
1 tablespoon-sized chunk of pineapple
Honey to taste
Instructions
Place all ingredients in a blender and blend till smooth.