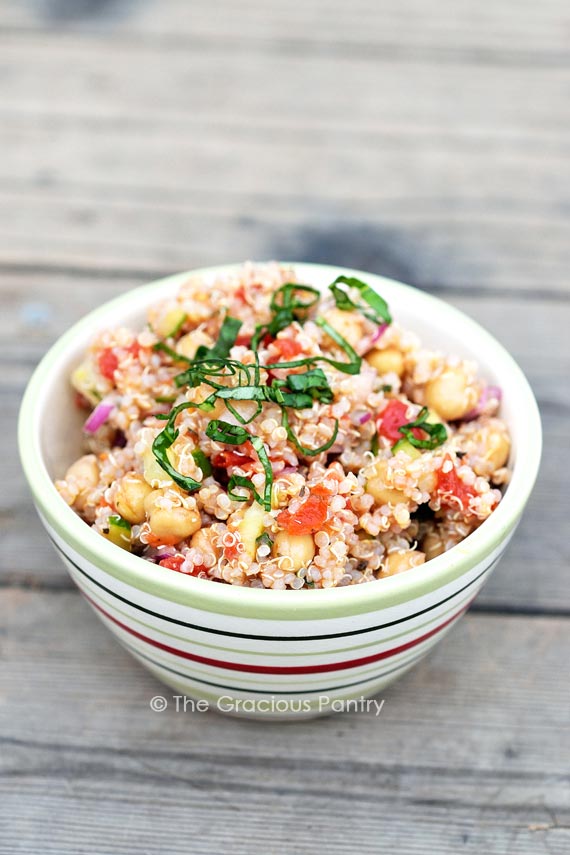 When my cookbook, Clean Eating Freezer Meals first came out, the folks over at SkinnyMom.com were so amazing and willing to give my book a shoutout, that I wanted to do the same when Brooke's new book came out recently.
It's a beautiful book with tons of stunning food photos, and lots of delicious recipes.
Full disclosure, it's not a book based on clean eating. However many of the recipes are easy enough to clean up, so I thought I'd try one and feature it here, with Brooke's permission.
I made this with quinoa simply because the store was out of whole grain orzo. Otherwise, I would have used that. But this was delicious with quinoa as well!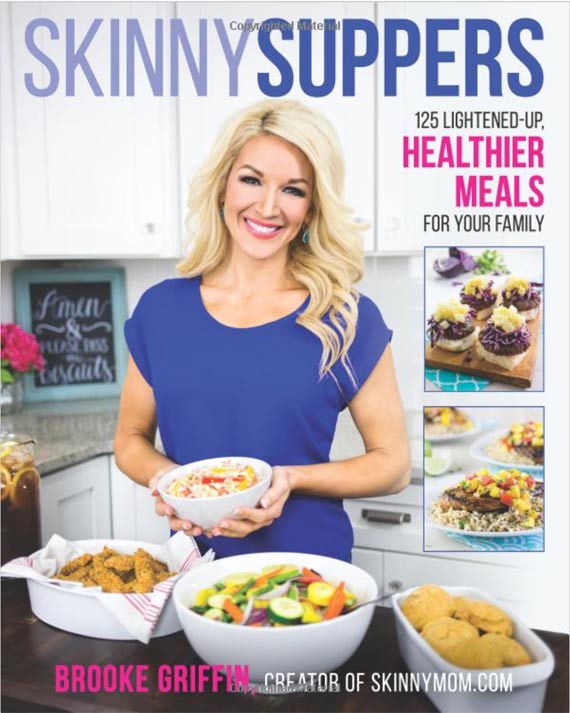 If you are interested in this book, you can find it here. And if you don't know about SkinnyMom.com, you should check it out! Brooke is such a sweet lady and her whole team is just wonderful. Her book deserves all the success it gets.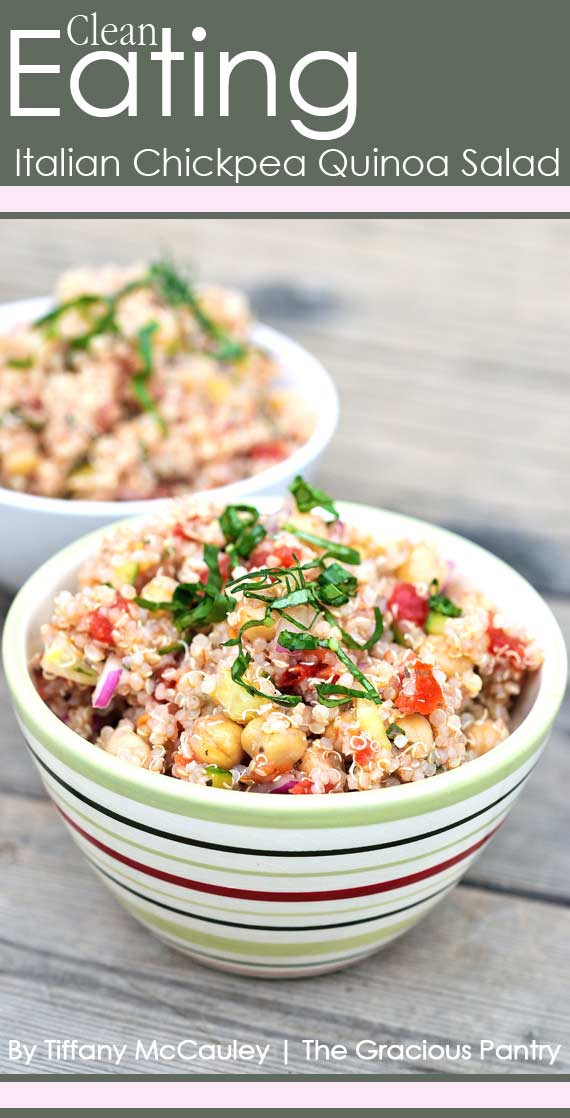 YOU MIGHT ALSO ENJOY:

Clean Eating Cranberry Pecan Quinoa
A delicious, sweet, side salad that will have everyone asking for seconds.

Recipe adapted from: Skinny Suppers by Brooke Griffin.
Disclosure: I was sent this book for free to review. However, all opinions are my own.
Clean Eating Italian Chickpea Quinoa Salad Recipe
Author:
Ingredients
1 cup cooked quinoa (about a 1/2 cup rinsed and cooked to package directions)
1 (15 oz.) can diced tomatoes (look for low or no sodium)
1 (15 oz.) can chickpeas, rinsed and drained (or homemade from dry for lower sodium)
6 cloves garlic, minced
1/2 small, English cucumber, diced fine
1/2 cup diced red onion
2 tbsp. fresh, chopped basil
1 tbsp. Italian seasoning (homemade or store bought in the spice aisle)
2 tbsp. apple cider vinegar
Salt and pepper to taste
Instructions
Prep all your ingredients, then simply mix them all together in a large mixing bowl. This can be served warm or cold, as a side dish or vegetarian main meal.