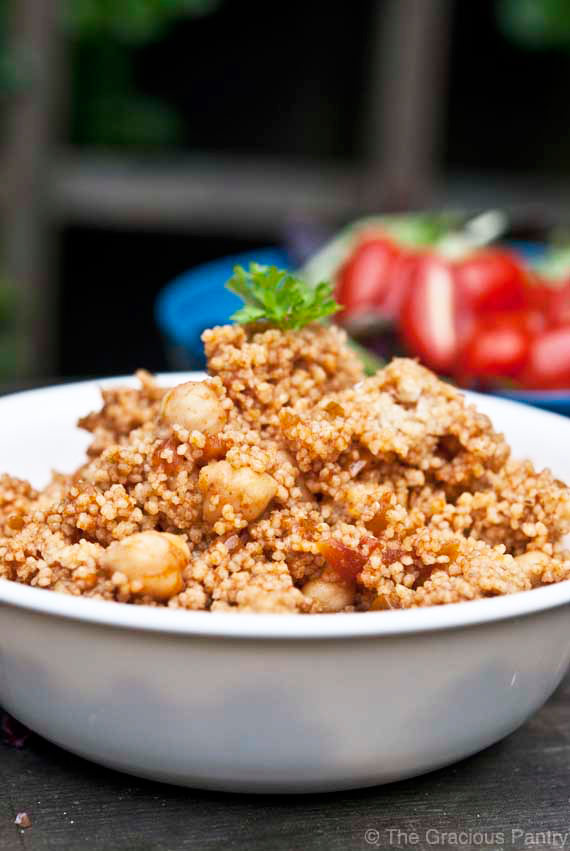 This is a fast and simple dish that involves ingredients I purchased at Trader Joe's (I was not paid to promote them). What I love about this recipe is that I can get a clean dinner on the table in under 10 minutes. Perfect for a busy weekday night, or a last-minute lunch.
This dish is a bit on the spicy side due to the sauce. But it's not too overwhelming. It's not overly filling, but definitely satisfying. A wonderful light, summer meal. The grains and beans make a complete protein, and it's an all-around, quick and easy, "meatless monday" dinner.
I don't do many recipes like this simply because it's nearly impossible to find clean, packaged foods. But these had clean ingredient lists and are not overly processed. So even if it isn't as clean as I usually like to eat, it's a fast and convenient way to eat healthy on the fly.
I will say that this recipe is somewhat high in sodium. So just be sure to be aware of your intake for the day.
Hope you enjoy it as much as we did!

Clean Eating Indian Couscous And Chickpeas
(Makes approximately 8 servings)
Ingredients:
2 cups Trader Joe's Whole Wheat Couscous (dry measure), prepared to package instructions.
1 jar Indian Simmer Sauce
1 (15 ounce) can organic chickpeas
Directions:
Cook the couscous as the package instructs.
Add the beans.
Add the sauce and stir.