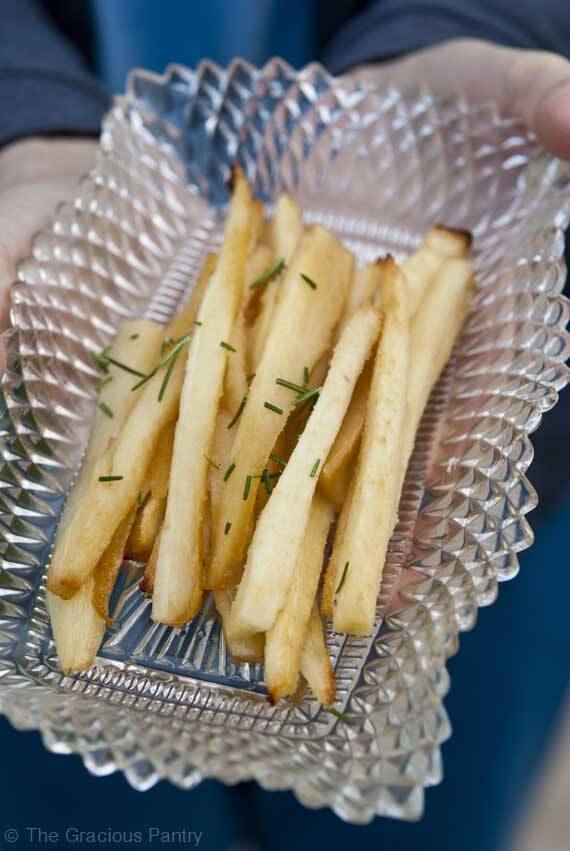 Sometimes, what we think is just a happy coincidence is actually more likely to be cosmic intervention. You see, I had an Irish cookbook that my Mom loaned me when I started researching Irish recipes before our trip. One recipe that caught my attention was for honey roasted parsnips.
But life happened, and I didn't think I would get around to doing this recipe before I went to Ireland for vacation. Then, as if the universe was giving me a not-so-subtle nudge, I received my emeals eating plan for the week, and wouldn't you know it, there was a recipe for honey roasted parsnips!
Well, you don't have to tell me twice! They turned out gorgeous, don't you think?
I hope you enjoy this very Irish, emeals recipe from their Paleo eating plan (which is also clean!).
Disclosure: I receive a portion of all sales on eMeals subscriptions if you purchase a subscription via the link in this post. This money pays for keeping this blog running as well as for buying food to create the recipes you find here.
TRIP UPDATE:
We arrived in Dublin, exhausted from a very long trip, but very happy to be here. We immediately went to our hotel, the Holiday Inn Express, and took a nap. Then we woke up a couple hours later and went down to the hotel next door for dinner.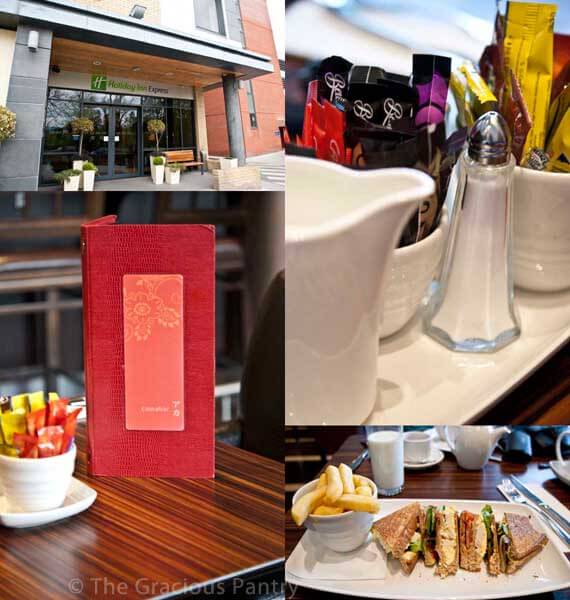 Since we had no other food source, I chose the best I could from the menu. I ordered a club sandwich on whole wheat bread and shared a bowl of coriander carrot soup with my mom. I love that the restaurant food here isn't as salty as it is in the states. At least not at this particular restaurant called Cinnabar. What I was most impressed by were the fries! They were not drenched in oil the way they are in the states and they actually tasted like real potatoes. Imagine that!!
After dinner, we crossed the street for a walk in Northwood Park. Absolutely beautiful!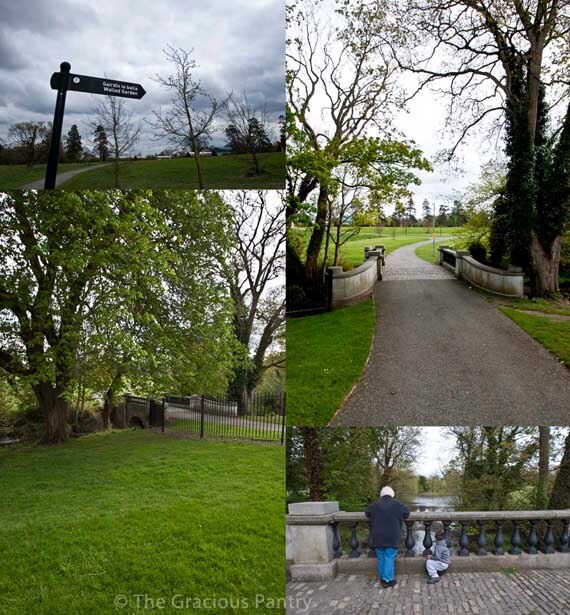 And thank goodness there was plenty of space there because Mini Chef really needed to run…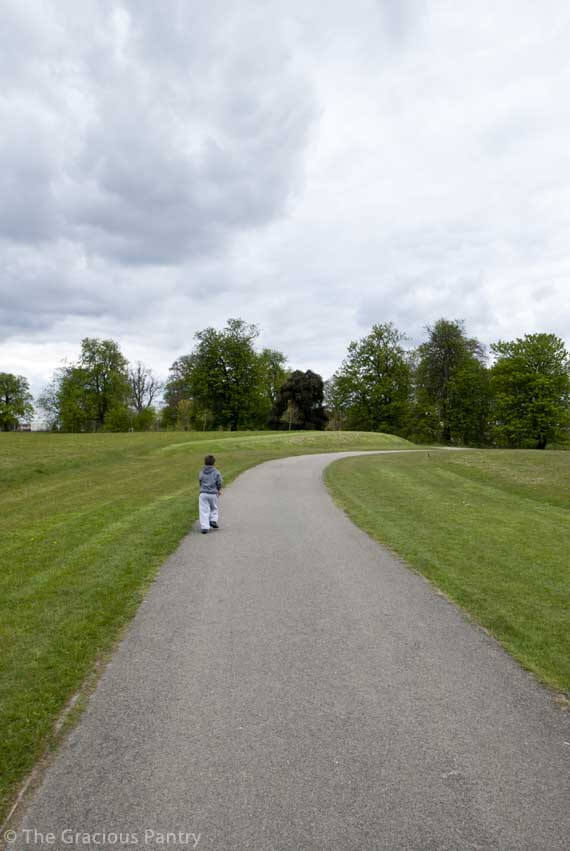 and jump…..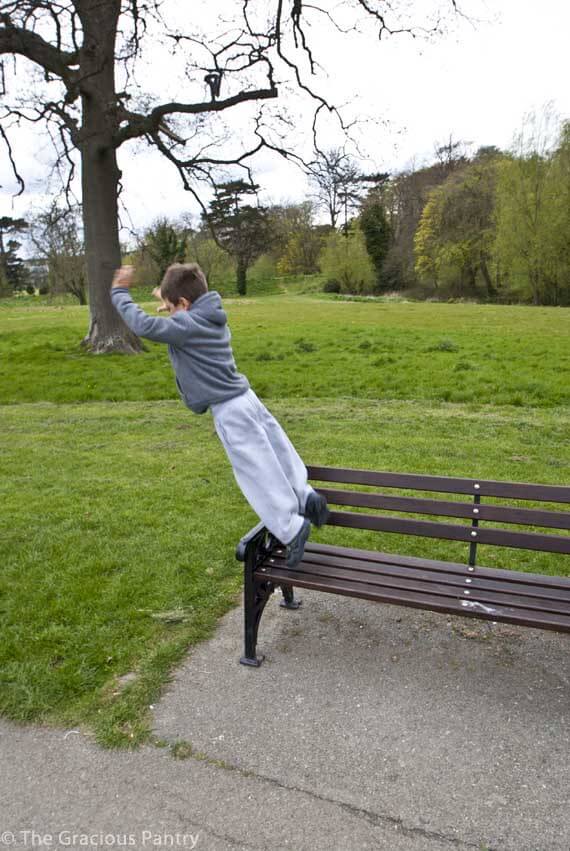 ….after being cooped up on an air plane for 15 hours!
Then we went back to our room and passed out. Tired doesn't begin to describe the jet lag here…
Oh, and just you know, I have started using eMeals every week when I need more Clean Eating recipe ideas.
This recipe was from the plan for this week and I really enjoyed make it. If you need some recipe ideas to fill out the rest of your week check out eMeals by clicking here. Please know that I do make a small commission if you sign up with eMeals through this link. This money goes towards maintaining my blog and purchasing the food to make the recipes you find here.
YOU MIGHT ALSO ENJOY:

Clean Eating Honey Roasted Parsnips
(Makes 4 servings)
Ingredients:
1 pound parsnips, peeled and chopped into 1/2 inch pieces
3 tablespoons warmed (not hot) coconut oil (olive oil works too)
1 teaspoon garlic powder OR 1 tablespoon minced garlic
2 tablespoons honey
Salt and pepper to taste after cooking
Directions:
Preheat oven to 400 F.
Warm the oil in a pot and stir in honey. If it gets too hot to pour into the plastic bag in the next step, allow it to cool slightly first before moving on.
Combine everything together in a gallon sized Ziplock bag and toss and knead until the parsnips are well coated.
Bake in a baking dish for approximately 30 minutes or until lightly browned and tender.
If you enjoyed this recipe, give eMeals a try today and let me know what you think.
Visit eMeals Now!