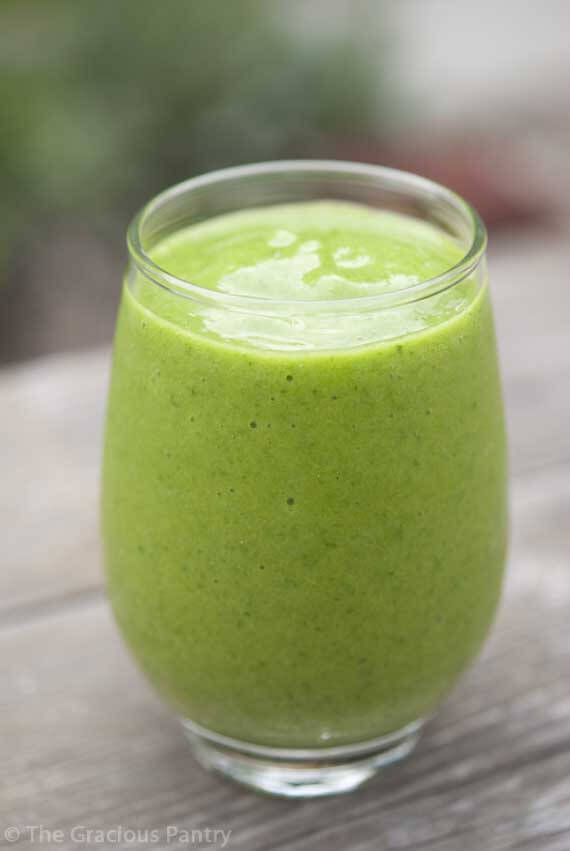 For those of you joining me in the upcoming No Sugar Challenge, you might already know that you are supposed to drink one, nutrient dense smoothie per day. As you move along in the challenge, you will find that natural foods begin to taste sweeter and sweeter. You find that there really isn't a need to sweeten everything and you begin to enjoy foods without the "sugar-bomb" effect.
This has a wonderfully light and "airy" flavor. It's not as filling as some of the other smoothies, but it should carry you through 2 hours until your next meal just fine. This might be a good smoothie to have as a last meal of the day. That way you get some great nutrients, but you won't have a brick in your belly just before bed. This isn't high in protein, so pair it with a hardboiled egg white or add some unflavored protein powder and enjoy.
YOU MIGHT ALSO ENJOY:

Clean Eating Green Tea Mango Smoothie
(Makes approximately 3 cups)
Ingredients:
1 mango, peeled and cored
2 cups raw spinach
1 cup brewed and cooled green tea
1 medium banana
1 cup fresh pineapple
Directions:
Blend in a blender and serve.
NOTE: This would equal half of your fruit allowance for the day while on this challenge.