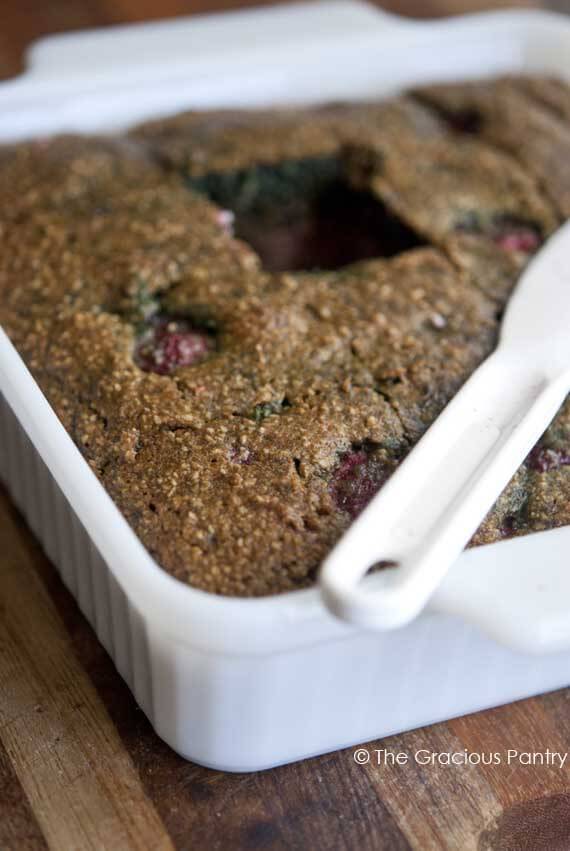 Some things in life are just delicious. It could be a flavor, a feeling, a texture, or even a piece of music. When I get that feeling, I always have to stop for a moment and take notice. Close my eyes and just sway with the wave, so to speak. Personally, I feel life should always be delicious, in every way. I mean, if you really think about all the word infers, how could you NOT want to live a delicious life?
As many of you know, I've been working on my new cookbook. This one is really exciting for me because it's the first cookbook I've written all on my own. In fact, Mini Chef and I spent the entire summer with my mom so that I could focus on my cookbook while Mini Chef spent time with his dad and the rest of our family. It was a fabulous summer, and one that we are not likely to forget any time soon. But one little piece of my summer sticks out in my mind. One little thing that was just extra delicious.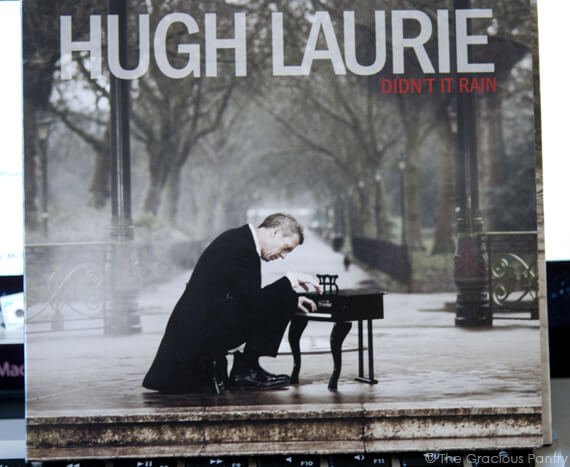 You see, cooking for me is a very creative outlet. Food is to me what paint is to a painter. And while I'm "painting", I typically listen to whatever music truly inspires me. So this summer, I posted on Facebook that I was listening to Hugh Laurie's CD while creating cookbook recipes. In fact, his album "Let Them Talk" pretty much got me through three quarters of my 100 recipes. Little did I know, that one of my readers and Facebook followers is friends with Hugh's assistant. This reader (not sure who this person is actually, but I send you a big thank you, whoever you are!) sent a screen shot of my Facebook post over to her, and she got in contact with me.
We hit it off immediately, and have been chatting off and on since. She's an amazing lady to be sure.
She told Hugh that I had been listening to his music while writing my cookbook and he actually signed a CD for me! She told me she would be sending something over, but I really had no idea what it was. Once I opened it, to say I started screaming like a school girl at an Elvis concert is an understatement. I even danced around the house a bit (okay, a lot), much to Mini Chef's dismay. This truly made my entire year, if not my entire lifetime! So needless to say, his album, "Didn't It Rain" has powered me through the last of my 100 recipes with my toes tapping and my creative juices flowing.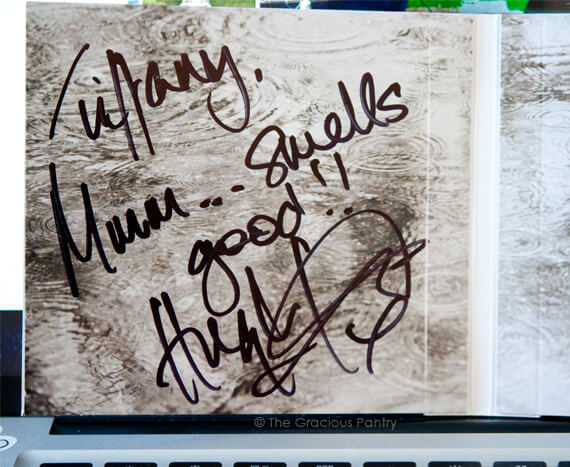 So while my summer is full of wonderful memories, this one particular event sent the "delicious factor" off the charts. Good food, good music, family and friends. It just doesn't get much more delicious than that.
A big thank you to Hugh Laurie, his assistant and my mystery fan for absolutely and unequivocally making this summer one to remember.

Clean Eating Grain Free Raspberry Monster Cake
(Makes 16 servings)
Ingredients:
1 cup sunflower seed flour (see instructions below)
1 tsp. baking soda
1/8 tsp. sea salt
1/3 cup coconut oil
4 whole eggs
1/3 cup maple syrup
2 teaspoons pure vanilla extract
2 cups raspberries
Directions:
Preheat oven to 350 F.
In a large mixing bowl, whisk together the flour, baking soda and salt.
Add in the oil, eggs, maple syrup and vanilla extract and stir well.
Gently fold the raspberries into the batter.
Pour the batter into a greased baking dish. (Mine was 8×8).
Bake for 40-45 minutes or until a knife inserted into the blondies pulls out clean.
Allow to cool completely before cutting.
Store in refrigerator for up to 1 week.
Freeze for up to 3 months.
Please note: This is a very moist cake due to the raspberries for the most part. Also, if you're wondering about the green color in the cake, it's a perfectly natural reaction from combining the sunflower seeds with the baking powder. It does not affect the flavor at all. In fact, Mini Chef thinks it's pretty cool. That's why we call it "Monster Cake".
SUNFLOWER SEED FLOUR
This is a very simple process. Just empty a bag of sunflower seed into a food processor and blend for 1-2 minutes, or until you have flour. Note that it will be slightly more coarse than regular flour.