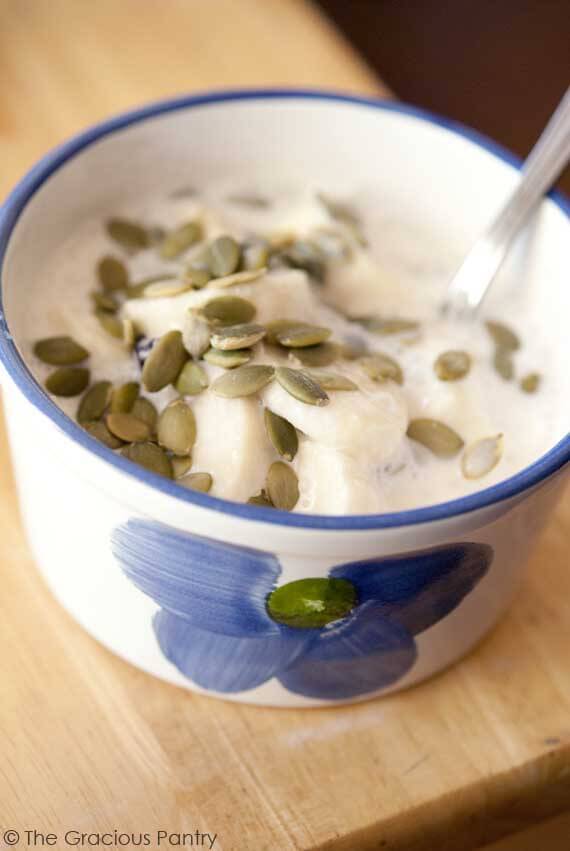 This is a wonderful way to start your day. Delicious and nutritious, and without any grains for you Paleo folks. It's very simple and quick to put together as well. Mix up a bowl and enjoy!
What I love about this cereal is that you don't really need any sweetener. The banana and raisins do the trick! You can adjust any of the ingredients to your liking, my measurements are really just more of a suggestion. It's a nice change from the usual breakfast!
YOU MIGHT ALSO ENJOY:

Clean Eating Grain Free Pumpkin Seed Breakfast Cereal
Ingredients:
1/4 cup raw pumpkin seeds
2 tablespoons raisins
1/2 small banana, sliced
1/4 cup light coconut milk
Directions:
Combine all ingredient in a bowl.
Adjust amounts to your liking.
Preparation time: 2 minute(s)
Number of servings (yield): 1