Grain Free Cashew Strawberry Tart Recipe
This grain free cashew strawberry tart recipe is for all you moms out there. Being a mom ain't for sissies! We deserve a day in our honor, and we even deserve some dessert.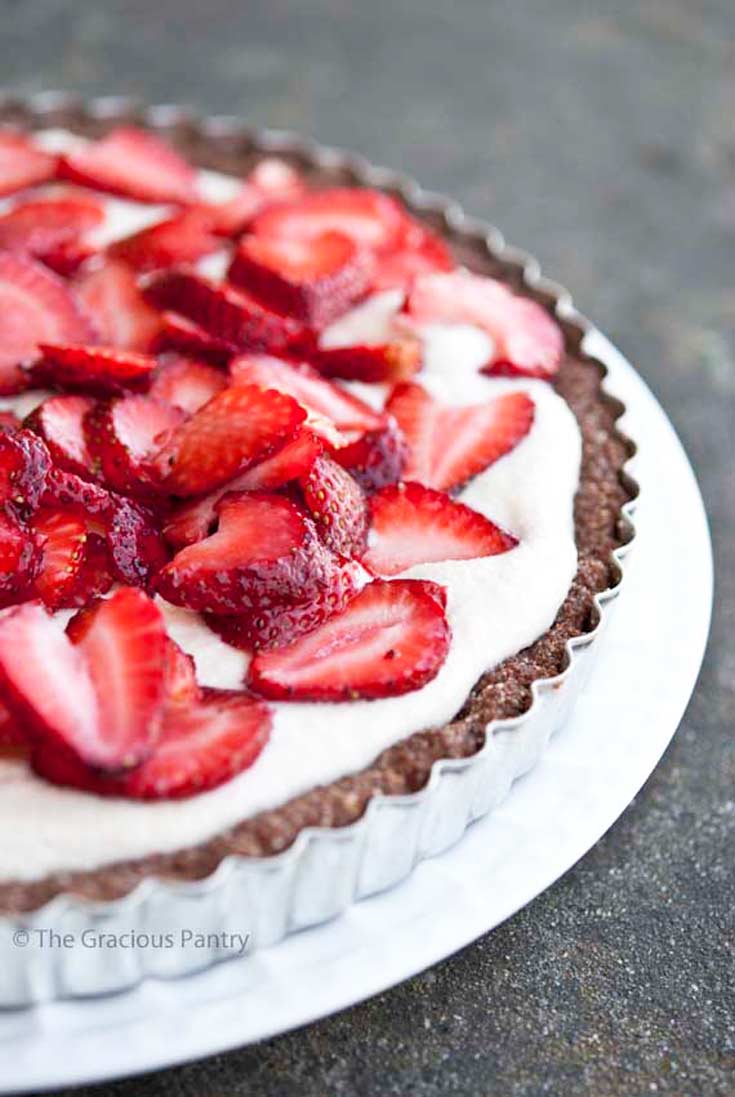 Let's face it, we work hard. Just think of all those:
legos we step on in the middle of the night
sheets we change at 3am
piles of laundry we do that rival mount everest
cleaning we do that never gets noticed
lunches we pack that may or may not get eaten
baths we give to unwilling, wiggling little bodies
days we do nothing but play taxi driver, nurse and maid
thankless, hundreds of little tasks we accomplish every day
To say we deserve a little recognition is the understatement of the century. So this mother's day, stop for a moment and appreciate all the things you do as a mom, or that your mom has done for you.
But also, take a moment to just be thankful. Not only for the opportunity to be a mom, but for all the thousands of little blessings that come along with the most important job in the world. Because raising the next generation is no small undertaking. And make no mistake, moms ARE super heroes.
Recipe Notes:
Keep in mind that this is not a flaky crust. The nuts make it chewier, and a bit more dense. But it doesn't sit in your tummy like a ton of bricks either.
Remember that the less water you use when making your cashew cream, the thicker this will be. Thick is good because you will be adding other liquids in to flavor it.
If I had had more strawberries, I would have loaded up. You really can't put too many strawberries on this. Go wild!
As for the coconut sugar, this is optional, but it gives the torte a fabulous brown sugar flavor that is tough to beat.
Trip Update
We settled into our self-catering apartment in Cobh pretty quickly. The town was nothing short of fabulous. In fact, I hardly believed my eyes when we drove up to the place. It was stunning. My Mama told me it was built by the English when they were here.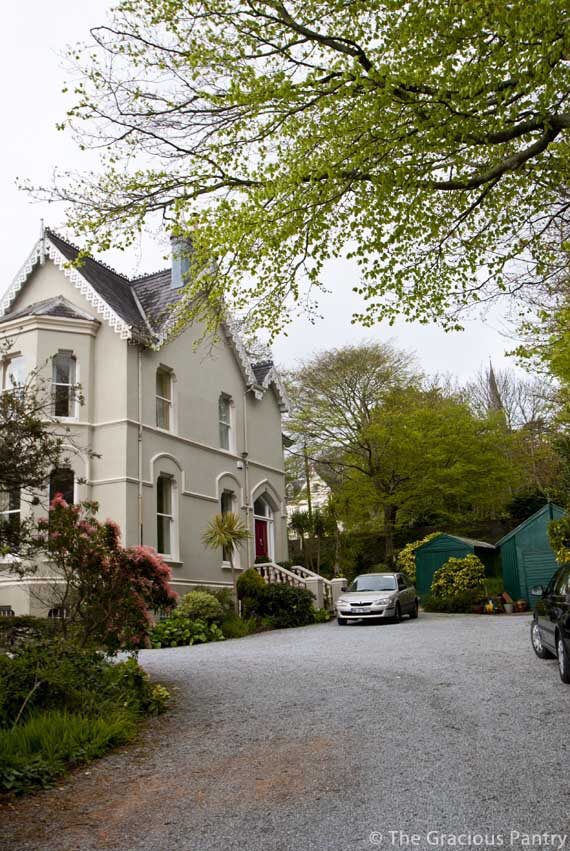 We stayed downstairs in what must have been either the cellar or the servants quarters many years ago.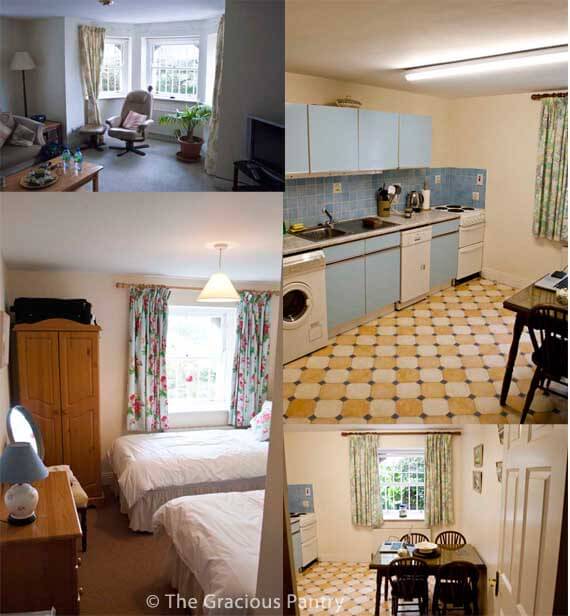 Just across the street is more of that wall that the Vikings built. The one my Mama is bound and determined to wipe out with the car. Thankfully, it's a long wall, but I'm not holding my breath…
More Healthy Dessert Recipes
Recipes Used

Grain Free Cashew Strawberry Tart Recipe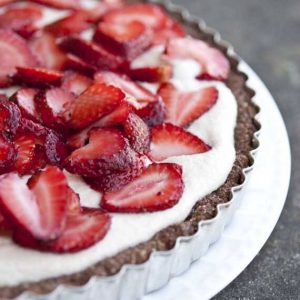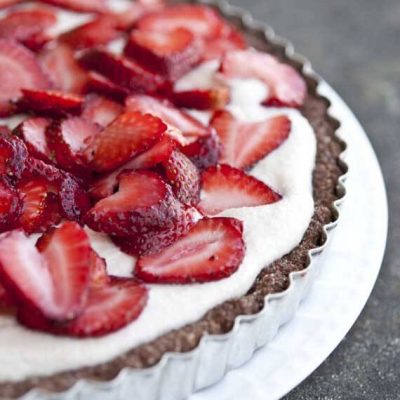 Grain Free Cashew Strawberry Tart
A delicious, grain-free dessert using fresh strawberries for a wonderfully refreshing last course.
Print
Pin
Rate
Ingredients
1

homemade

pie crust

(see link above)

cashew cream

with honey, lemon juice and vanilla extract to taste (see link above)

strawberries

enough to get the job done.

coconut sugar

to taste
Instructions
Make your pie crust and bake it to instructions and allow to cool completely.

Make your cashew cream and flavor to taste.

Clean and slice strawberries.

Pour the cashew cream onto the pie crust and top with strawberries.

Sprinkle with a generous amount of coconut sugar.

Notes
Please note that nutrition data is not available or this recipe.